15 Top Rated Bilingual Books for Kids [English and Spanish]
October 14, 2022
---



Reading books is a great way for bilingual children to let their imagination run free and build a vocabulary at the same time.
Bilingual children have the advantage of learning words and phrases in two languages, getting familiar with two different cultures, hearing many new sounds, and being able to enjoy the same story twice. While story time alone won't provide your child with enough language exposure to become fluent, it will surely add new words to their vocabulary and new sounds to their repertoire.
Spanish and English bilingual books are the most readily available, bilingual books on the market. Because both languages need to fit inside the same book, there are two different writing styles that you should be aware of. If you have a preference of bilingual writing style, be sure to select your child's books accordingly.
Some bilingual children's books offer side by side language comparisons, while other books mix the two languages at the same time. Depending on your child's level of fluency and ability to distinguish two languages, you can take two approaches to reading the books with side by side translations.
If your child may need a little more help recognizing the difference between two languages and separating meaning, the best approach is to read the book once through in one language and read it through a second time in the other. This will help create a consistent thought pattern inside their brains to help them develop complete ideas without code switching languages mid-thought. If your bilingual child can already clearly distinguish the difference between their two languages, a fun activity would be reading the side by side comparisons of each translation to look for some differences in the flow of speech and word choice for describing the same scene.
Whether they are reading alongside you or listening to the content orally and looking at the pictures, this will be a critical step in their language development.
We've compiled a list of some of our favorite bilingual books for kids that we know your bilingual children will love. Take a look below and let your child chose the bilingual book that interests them the most.
1. ¡Te amo, te abrazo, leo contigo! / Love You, Hug You, Read to You! by Tish Rabe
What are the three best things that children can hear from their parents? "I will always love you, hug you and read to you." This bilingual book for kids encourages interaction while reading by including short questions for your child. One of the best ways to help children improve their comprehension level is to ask them questions along the way. Thankfully, Tish Rabe is fully aware of this and provides an all around great story book to enhance your child's reading and language comprehension!
Ages: 0 – 3
Buy it here: Amazon
2. Huggy Kissy / Abrazos y besitos by Leslie Patricelli
Grab this books and snuggle up with your child and the rest of your family to dive into a sweet and fun story about showing love. What's not to love with this bilingual board book? Leslie Patricelli creates an irresistibly affectionate Spanish-English book that your little will be sure to enjoy.
Ages: 0 – 3
Buy it here: Amazon
3. Vamos a jugar (Let's Play, Spanish-English Bilingual Edition) by Leo Lionni
Let's Play/ Vamos a Jugar is a great board book introduces your child to familiar words used for play time in both English and Spanish. Follow along as Leo Lionnni tells the tale of two mice who learn to play together and find some fun things to do!
Ages: 0 – 3
Buy it here: Amazon
4. The Very Hungry Caterpillar / La oruga muy hambrienta by Eric Carle
This classic is available in side by side English and Spanish. Thanks to Eric Carle, you and your little one can enjoy the light-hearted short story of a very hungry caterpillar and see what is on the menu!
Ages: 2 – 5
Buy it here: Amazon
5. Cerca / Close by Juan Felipe Herrera
As two companions begin to notice the world around them, they begin to realize what is close / cerca and what is far / lejos. Juan Felipe Herrera writes an engaging story of children's observations in a simplistic, colorful, and charming way.
Ages: 2 – 5
Buy it here: Amazon
6. The Day of the Dead / El Día de los Muertos by Bob Barner
Bob Barner introduces a cheerful and important cultural holiday in multiple Spanish-speaking countries – The Day of the Dead! This book allows you to tag along as two children learn all about the preparation to greet their ancestors and to celebrate their lifetime with their close family members.
Ages: 2 – 5
Buy it here: Amazon
7. Señorita Mariposa by Ben Gundersheimer (Mister G)
In this rhyming bilingual children's book you can have a front row seat to follow the fantastic migration journey that monarch butterflies make each year from Canada to Mexico. This child-friendly book filled with bright colors and vibrant illustrations is the perfect for you and your little one to activate your imaginations to travel across countries without leaving your own home.
Ages: 3 – 5
Buy it here: Amazon
8. The Feelings Book / El libro de los sentimientos by Todd Parr
This bilingual book for kids is a true treasure for kids and parents alike. Todd Parr gives children and parents a go-to picture book specially written to help little ones describe their feelings in both English and Spanish. Not only is this a great read full of bright colors, it's a great resource for building emotional-intelligence and creating a strong vocabulary at a young age!
Ages: 3 – 6
Buy it here: Amazon
9. The Cat in the Hat Beginner Book Dictionary in Spanish by P.D. Eastman
Who doesn't love a classic doctor Seuss story? Thanks to P.D. Eastman, you and your child can enjoy a colorful picture book filled with eye catching, short sentences in English and Spanish. Each main word is enhanced with a visual representation on the page and is accompanied by a translation. Looking for even more? This book includes a free dictionary that acts as a pronunciation guide to help in oral language production.
Ages: 3 – 7
Buy it here: Amazon
10. La Princesa and the Pea by Susan Middleton Elya
This rhyming bilingual children's book put a fun twist on a cherished classic. You and your little one are sure to be enchanted by these Peruvian inspired illustrations as you set out on an adventure with a beloved príncipe who chooses to follow his heart and go after his perfect match.
Ages: 4 – 8
Buy it here: Amazon
11. Sing With Me / Canta conmigo by Jose-Luis Orozco
Looking for some songs to sing? Look no further and get your hands on this beautifully illustrated, bilingual song book filled with six delightful songs that you and your little one are sure to love. Practice your singing skills in English and Spanish with side by side translations– now you'll have double the songs to sing!
Ages: 4 – 8
Buy it here: Amazon
12. We Laugh Alike / Juntos nos reímos by Carmen T. Bernier-Grand
Carmen T. Barnier-Grand tells a common story of two young friend groups who want to play together even though they don't speak the same language. This bilingual book trades back and forth between English and Spanish within the same conversation, so both groups of children are equally understood. See how these children can surpass their language barrier to still have loads of fun!
Ages: 5 – 8
Buy it here: Amazon
13. Quinito's Neighborhood / El Vecindario de Quinito by Ina Cumpiano
Take a stroll down Quinitos Neighborhood and discover vibrant illustrations of charming buildings, colorful shops, and all the beautiful people that Quinito knows and loves. You and your little one will take a great adventure with Quinito and learn all about his family and their different jobs that make the community thrive.
Ages: 5 – 8
Buy it here: Amazon
14. Isabel and Her Colores Go to School (English and Spanish Edition) by Alexandra Alessandri
It's time to set off on an adventure with Isabel – her first day at a new school! Some kids get very excited and others, like Isabel, are very nervous for their first day – why is that, you ask? Isabel doesn't speak English quite yet, but wants to make new friends. Follow along as Isabel tries her best to break this language barrier and creates her own means of communication through her artwork.
Ages: 5 – 8
Buy it here: Amazon
15. Bilingual Fairy Tales in Spanish and English: A Story Collection by Charles Perrault, James Planché, and Teodoro Baró y Sureda
This fairy tale book is perfect for bilingual children of all ages. With a collection of classic stories in English and Spanish, this modernized book complete with a free audio download is sure to become your child's favorite!
Ages: All
Buy it here: Amazon
Why Bilingual Books for Kids are Key to Bilingual Proficiency
Bilingual children of all ages are sponges for new information. By reading these bilingual books at your next story time with your little one, their language level is sure to improve in both Spanish and English at the same time.
Stories are one of the best ways for children to have new experiences and understand unique concepts without having to experience things for themselves. The constant exposure to new words and imaginative journeys will help them become very well-rounded and versed in multiple subjects.
Whether you are a native English speaker looking for bilingual books in Spanish or a Spanish native speaker looking for bilingual books in English, these stories will be a great place to start.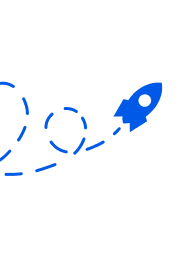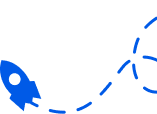 Simple Ways to Learn a Second Language at Home
Get resources and tips to help supplement your bilingual education journey at home.
By providing your email you are signing up to receive emails from Bilingual Bebe. Privacy Policy