9 of the Best Korean Children's Books
August 28, 2023
---



Want to help your child learn about Korean language and culture? Korean children's books are the perfect starting point for a fun and educational journey!
In this blog post, we've curated a list of 9 of the best Korean children's books that not only entertain but also introduce young readers to the captivating world of Korean stories, language, and traditions.
Whether your child is a beginner in learning Korean or already familiar with the language, these books offer engaging narratives, vibrant illustrations, and valuable cultural insights that make language learning a fun and enriching experience.
Let's begin!
#1 Catkwondo
Catkwondo by Lisl H. Detlefsen and Erin Hunting follows an enthusiastic kitten's journey into the world of Tae Kwon Do. Eager to master the art of breaking boards, the kitten learns important life lessons of patience, perseverance, and dedication through her taekwondo classes.
This heartwarming and educational picture book introduces Korean phrases and taekwondo terminology, making it an engaging choice for young readers interested in martial arts and personal growth.
Quick info about this Korean children's book
Ages: 4 – 7 years
Language(s): English
#2 Dragon Pearl – A Thousand Worlds
Dragon Pearl by Yoon Ha Lee introduces readers to thirteen-year-old Min, born into a lineage of fox spirits. Despite her heritage, Min's family is bound by a rule to hide their fox magic and appear fully human. Feeling constrained and longing for adventure, Min dreams of escaping her dusty, impoverished planet.
This enthralling sci-fi adventure weaves Korean mythology into a captivating space opera, promising an imaginative escape beyond the ordinary.
Quick info about this Korean children's book
Ages: 9 – 13 years
Language(s): English
#3 Bee-Bim Bop!
In Bee-Bim Bop! by Linda Sue Park, readers are invited to join a spirited Korean-American girl on a culinary adventure celebrating food and family. The young narrator shares the joy of helping her mother create the beloved dish bee-bim bop. From shopping for ingredients to setting the table, the story captures the vibrant energy and excitement of cooking and dining together.
This heartwarming tale not only showcases the process of preparing a special meal but also offers a glimpse into the rich cultural heritage of a modern Korean-American family.
Quick info about this Korean children's book
Ages: 1 – 4 years
Language(s): English
#4 My First Trip to Korea
Tailored for kids aged 4-7, My First Trip to Korea by Yeonsil Yoo follows Yoona's exciting journey to Korea, where she discovers the thrill of new experiences. Through engaging storytelling and relatable characters, young readers will pick up basic Korean words and phrases, making learning feel like an adventure. The lively illustrations add to the fun, showing how being brave and trying new things can be awesome.
If you have a curious child who loves exploring and learning, My First Trip to Korea is the perfect choice to spark curiosity and make language learning enjoyable.
Quick info about this Korean children's book
Ages: 4 – 7 years
Language(s): Bilingual Korean-English
#5 The Rainbow Fish
The Rainbow Fish by Marcus Pfister is a heartwarming tale that teaches children the importance of sharing, humility, and the rewards of selflessness. It's a story about learning to appreciate the happiness of giving and making meaningful connections with others.
With its timeless message, The Rainbow Fish has captivated children and grown-ups for over twenty-five years. This bilingual edition is a fantastic way to introduce a second language, whether your child speaks English or Korean.
Quick info about this Korean children's book
Ages: 4 – 8 years
Language(s): Bilingual Korean-English
#6 Korean Children's Favorite Stories: Fables, Myths and Fairy Tales
This beautifully illustrated book by Kim So-Un presents a collection of engaging Korean tales that have been treasured for generations. With talking ants, clever rabbits, and other imaginative characters, these folktales entertain and offer insights into Korean culture and values.
If you're seeking ways to enrich your child's study of Korean culture, these stories provide an enjoyable and educational resource. Through the magic of storytelling, your child can explore the wisdom of traditional Korean narratives.
Quick info about this Korean children's book
Ages: 5 – 10 years
Language(s): English
#7 Cousins Forever – 나의 사촌, 영원히 함께
Cousins Forever – 나의 사촌, 영원히 함께 by Elisavet Arkolaki is a beautifully illustrated book celebrating the enduring bond between cousins. Through charming storytelling and captivating artwork, the book portrays two cousins who remain close despite living far apart.
This book is a heartwarming testament to the special relationship cousins share, making it an excellent choice for parents seeking engaging stories to enhance their child's journey in learning Korean. The tale encourages creativity, self-expression, and language exploration.
Quick info about this Korean children's book
Ages: 4 – 12 years
Language(s): Bilingual Korean-English
#8 My First Book of Korean Words
Looking to introduce your child to the Korean language and culture for the first time? My First Book of Korean Words by Kyubyong Park and Henry J. Amen is a wonderful choice! Through colorful illustrations, the book covers common Korean words in a fun and informative way.
It's also an excellent tool for building familiarity with Korean speech sounds and cultural elements. The book is organized in an easy-to-follow ABC structure, and each word is presented in both Korean characters and Romanized form.
Quick info about this Korean children's book
Ages: 1 – 4 years
Language(s): Bilingual Korean-English
#9 Korean Celebrations: Festivals, Holidays and Traditions
Discover the joy of Korea's festivals and family traditions with Korean Celebrations. This book lets kids experience the excitement of these special days through crafts, games, stories, and delicious foods like dumplings and chocolate treats.
Your child can dive into holidays like Chuseok (Thanksgiving) and Seollal (New Year), learning about unique customs and making crafts that are part of these celebrations. It's a wonderful way to introduce your child to Korean culture and create fun learning moments together.
Quick info about this Korean children's book
Ages: 8 – 12 years
Language(s): English
Other ways to help your child learn Korean
In addition to Korean children's books, there are various ways you can further enhance your child's journey of learning the Korean language. Here are some additional suggestions to consider:
Watch Korean shows and cartoons. Introduce your child to age-appropriate Korean TV shows, cartoons, or movies. This can help them pick up conversational phrases, improve pronunciation, and get accustomed to the rhythm of the language.
Use language learning apps. There are several interactive language learning apps designed for kids that make language acquisition engaging and enjoyable. These apps often include vocabulary games, quizzes, and interactive lessons.
Sing along to Korean songs. Music is a fantastic tool for language learning. Find Korean songs with catchy melodies and sing along together. This can help your child learn new words and phrases effortlessly.
Cultural activities. Engage in cultural activities related to Korea. This could involve trying Korean recipes, learning traditional crafts, or celebrating Korean holidays together.
Online language classes. Consider enrolling your child in online Korean language classes. LingoCircle is an excellent option, offering online English-Korean bilingual education programs for kids. Our interactive classes provide a fun and effective way for kids to learn Korean from experienced instructors.
You may also enjoy reading our other blog post: Is Korean Hard to Learn for Native English-speaking Children?
Get your free online Korean language class
By combining the magic of storytelling from Korean children's books with these additional strategies, you can create an immersive and enriching learning experience for your child. Ready to help your child become proficient in Korean? Sign up for a free trial class with LingoCircle!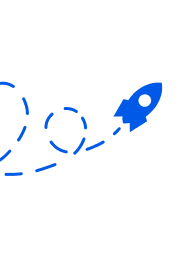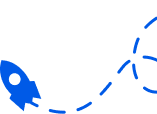 Simple Ways to Learn a Second Language at Home
Get resources and tips to help supplement your bilingual education journey at home.
By providing your email you are signing up to receive emails from Bilingual Bebe. Privacy Policy