6 French Poems for kids by age group (+ where to find them online)
January 22, 2023
---



French school children traditionally learn classic poems in school in order to learn literary techniques and appreciation of language, to build a sense of national identity, and to foster an appreciation of the French language and culture.
In fact, it has been viewed as an important element in developing an understanding of the French language, as well as an appreciation for its nuances and subtlety.
In this article, we will explore the best French poems for kids by age group.
We will also discuss why learning French poems can be an effective way for children to learn French and where parents can find some of these poems online.
What are the benefits of learning French poetry for kids:
French poetry is taught in French schools because it is a fundamental part of French culture.
Learning and reading poetry allows young students to gain an appreciation for the musicality of the French language and to build a wide vocabulary of descriptive language.
It also allows young people to gain a familiarity with iconic pieces of French literature and engage in intellectual discussions about the historical context of certain poems.
Additionally, poetry can help students to develop stronger levels of creative thinking, which can be useful in other areas of study.
Here are five of the top reasons to get your young French learners to learn French poetry:
1. Develops appreciation for language and literature:
Reading and reciting French poetry helps children to develop an appreciation for the beauty of language and literature.
2. Improves literacy skills:
French poetry teaches kids new words and improves their literacy in French. It also teaches them how to express their feelings with imagery and other creative writing techniques.
3. Gives kids another way to express themselves:
Poetry allows kids to express their feelings and emotions in a creative way. Through French poetry, they can connect with others and find a way to communicate with others in their native language.
4. Improves communication skills and the ability to empathize with others:
Learning French poetry can help kids develop communication skills and the ability to empathize with others. It also gives them a language for expressing themselves that non-professional speakers can understand.
5. Introduces children to different cultures:
French poetry helps introduce children to cultures and countries from around the world.
Now that we've reviewed the benefits of learning French poetry for kids, let's dive in! Which poems should your kid learn? Let's take a look at some of the recommendations from our French teachers here at Bilingual Bebe!
Best French Poems for Elementary School Students
In elementary school, learning poems can help children develop their language skills, improve their vocabulary, and increase their ability to remember information. Poems also help children to understand new concepts such as rhyme and rhythm as well as providing them with an enjoyable and creative activity.
Below are our 6 poems recommendations that will make your kid enjoy learning the french language:
1. Trois escargots Maurice Carême
The poem "J'ai rencontré 3 escargots" by Maurice Carême is a whimsical poem focused on the life of three adventurous escargots. It follows the escargots as they set out on an adventure for a flower, encountering various obstacles along the way. The poem is playful and lighthearted, and encourages readers to find the joys in their own lives.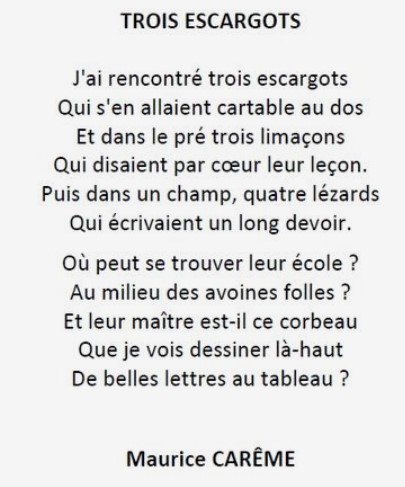 2. Le cancre by Jacques Prévert
Le Cancre by Jacques Prevert is a poem about the beauty of being a nonconformist in spite of what society expects of the narrator. The narrator is a young schoolboy who is mocked by the other students and teacher for failing to learn.
Despite not understanding what the teacher says, the narrator remains confident that his answers are correct and refuses to conform. The poem ultimately celebrates the narrator's independence and refusal to be changed by pressure from outside forces. The poem culminates with the narrator knowingly proving the professor wrong, resulting in the recognition of his own genius.
The poem's title, "Le Cancre," is French for "the dunce" or "the lazy student." The poem is an ode to those who refuse to conform even when they are oppressed by society. The narrator expresses his pride in his independent spirit and refuses to be changed despite the jeers of his peers. The poem celebrates Anissa Bouderraoui
3. Le Renard et le Corbeau by Jean de la Fontaine
Le Renard et le Corbeau is a French fable written by Jean de La Fontaine. It follows a cunning fox who comes upon a raven perched atop a tree. The fox flatters the raven and plays upon its vanity, asking for a taste of the cheese the raven is holding. When the raven lets go of the cheese, the fox quickly grabs it and runs away, leaving the raven with nothing. The moral of the story is to be wary of flatterers and the consequences of vanity.
4. Le chat et l'oiseau by Jacques Prevert
5. La cigale et la fourmi by Jean de La Fontaine
La Cigale et la Fourmi, a classic fable by Jean de La Fontaine, tells the story of how a hard-working ant scorns a lazy cicada when winter comes.
The cicada, having sung and enjoyed itself all summer, is unprepared for the winter and has nothing to eat. The ant mocks the cicada for its lack of foresight and hard work.
In the end, however, the cicada is saved when the sun returns, melting the snow and producing plenty of food for the cicada to eat. The fable becomes a lesson in the importance of industriousness and preparation.
6. Le Lièvre et la tortue by Jean de la Fontaine
Le lièvre et la tortue is a French poem by Jean de la Fontaine. It is a timeless fable which illustrates the idea that slow and steady wins the race. In the poem, the Turtle and The Hare have a footrace, with the Hare underestimating the speed of the Turtle and taking several rest breaks during the race as a result. The Turtle, however, proves to be persistent and ultimately wins the race, due to the Hare's premature celebration and distraction.
Rien ne sert de courir ; il faut partir à point.
Le Lièvre et la Tortue en sont un témoignage.
Gageons, dit celle-ci, que vous n'atteindrez point
Sitôt que moi ce but. – Sitôt ? Etes-vous sage ?
Repartit l'animal léger.
Ma commère, il vous faut purger
Avec quatre grains d'ellébore.
– Sage ou non, je parie encore.
Ainsi fut fait : et de tous deux
On mit près du but les enjeux :
Savoir quoi, ce n'est pas l'affaire,
Ni de quel juge l'on convint.
Notre Lièvre n'avait que quatre pas à faire ;
J'entends de ceux qu'il fait lorsque prêt d'être atteint
Il s'éloigne des chiens, les renvoie aux Calendes,
Et leur fait arpenter les landes.
Ayant, dis-je, du temps de reste pour brouter,
Pour dormir, et pour écouter
D'où vient le vent, il laisse la Tortue
Aller son train de Sénateur.
Elle part, elle s'évertue ;
Elle se hâte avec lenteur.
Lui cependant méprise une telle victoire,
Tient la gageure à peu de gloire,
Croit qu'il y va de son honneur
De partir tard. Il broute, il se repose,
Il s'amuse à toute autre chose
Qu'à la gageure. A la fin quand il vit
Que l'autre touchait presque au bout de la carrière,
Il partit comme un trait ; mais les élans qu'il fit
Furent vains : la Tortue arriva la première.
Eh bien ! lui cria-t-elle, avais-je pas raison ?
De quoi vous sert votre vitesse ?
Moi, l'emporter ! et que serait-ce
Si vous portiez une maison ?
Jean de La Fontaine.
Best French Poems for middle school students
1. Heureux qui, comme Ulysse, a fait un beau voyage by Joachim Du Bellay
This French poem by Joachim Du Bellay is a reflection on the eternal quest for knowledge and experience embodied by legendary Greek hero Odysseus (known as Ulysses in Latin). The poem celebrates and admires those who, like Ulysse, chose to "sail beyond the sunset" and explore the unknown. The poet wishes that each person can seek the adventures of Odysseus in his own life by striving ever forward in their own personal "voyage" of life and knowledge, eventually receiving solace and contentment in their journey.
https://www.ralentirtravaux.com/lettres/textes/poemes/heureux-qui-comme-ulysse.php
2. Le Dormeur du Val by Arthur Rimbaud
Le Dormeur du Val is a poem by French writer Arthur Rimbaud, written in 1873. The poem is known as a symbol of serenity and simplicity, in which a peaceful sleeping soldier lies in a valley surrounded by nature. Rimbaud described the landscape of the valley and the emotions of the sleeping man, who seems to be at peace and in harmony with nature. The poem paints the image of a simple, almost pastoral, existence and encourages to escape from materialism and the modern world.
3. Demain des l'aube by Victor Hugo
Demain dès l'aube is a poem by Victor Hugo about a man starting his morning journey of death and loss. The poem's speaker mourns and prepares to visit his deceased beloved in the morning. The poem speaks of the man's feelings of loneliness and desperation over the loss, as well as his deep longing to be reunited with his beloved. The man's sorrow is also captured beautifully in the poem's imagery of stars, a fogged sky, and a dark and silent landscape.
Learn about Victor Hugo presentation for kids 7 years old and up: https://maisonvictorhugo.besancon.fr/en/maison-victor-hugo-2/victor-hugo/
4. L'invitation au voyage by Charles Baudelaire
L'invitation au voyage is a poem written by Charles Baudelaire in 1857. It is an invitation by the poet to his love, telling her about the wonders of traveling elsewhere and leaving the worries of everyday life behind. He introduces her to a distant land, far from her homeland, encouraging her to explore and observe new sights, smells, and sounds. He paints a vivid and romantic description of a utopia, where they could explore and forget their troubles. He invites her to go on this voyage with him in pursuit of discovery, beauty and love.
5. Le Pont Mirabeau by Guillaume Apolinaire
Sous le pont Mirabeau coule la Seine
Et nos amours
Faut-il qu'il m'en souvienne
La joie venait toujours après la peine.
Vienne la nuit sonne l'heure
Les jours s'en vont je demeure
Les mains dans les mains restons face à face
Tandis que sous
Le pont de nos bras passe
Des éternels regards l'onde si lasse
Vienne la nuit sonne l'heure
Les jours s'en vont je demeure
L'amour s'en va comme cette eau courante
L'amour s'en va
Comme la vie est lente
Et comme l'Espérance est violente
Vienne la nuit sonne l'heure
Les jours s'en vont je demeure
Passent les jours et passent les semaines
Ni temps passé
Ni les amours reviennent
Sous le pont Mirabeau coule la Seine
Vienne la nuit sonne l'heure
Les jours s'en vont je demeure
Guillaume Apollinaire
6. Chanson d'automne by Paul Verlaine
Chanson d'Automne, written by Paul Verlaine in 1866, is a poetic lament that captures the sorrow and emotion of autumn. The poem is a heartfelt reflection on the transience of life, as the introduction of winter casts a sense of gloom over the days of summer. The speaker mourns the passing of time and hopes for a "lost paradise", but recognizes the beauty of his anguish and final resignation to nature. It is a contemplation of sadness, its beauty, and its inevitable presence in life
Language activities for kids using French poems
In French schools especially for elementary schools, learning poems was made fun with activities around the words and sentences. Below are a few language activities ideas you can use to engage your children when learning French though poems.
1. Poem Scramble:
Divide the class into small groups and give each group a poem. Ask them to take turns reading it aloud. Then, have the group cut the poem into individual lines and shuffle them up. Ask them to try to put the poem back together in the correct order.
2. Poem-In-A-Bag:
Put each line of the poem into small container such as a paper bag, envelope, or lunch box. Let the students draw one line at a time and piece the poem back together. The more challenging you make the game, the more involved the students must be!
3. Act Out the Poem:
Choose a poem with lots of action words and ask students to act out the words. Or, if there isn't much action they can use props, such as a toy boat or a paper fish to act out the poem.
4. Clap out the syllables:
Have your child recite a poem and clap out each syllable.
We hope this article was helpful in giving you insights into French poems and French literature as well as how language is learned in French schools. This plays an integral role in learning French culture and introducing French authors and subtlety of the French language start as early as elementary school.
If you want your child to get more immersed in French culture while learning the French language, LingoCircle offers a complete curriculum built by foreign language and childhood education experts as well as a unique online classroom experience.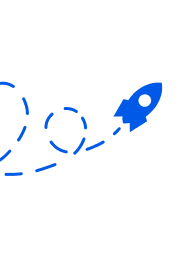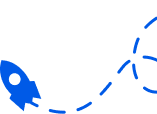 Simple Ways to Learn a Second Language at Home
Get resources and tips to help supplement your bilingual education journey at home.
By providing your email you are signing up to receive emails from Bilingual Bebe. Privacy Policy