The 9 best cartoon shows for kids learning English:
January 27, 2023
---



English is the first most spoken and most useful language in the world . It is the official language in many countries and cultures. It is the dominant language used in tourism, international aviation, international relations and communication. It is the preferred language for business transactions and as globalization reaches other levels with remote work it will be a required skill for future generations. So how can we help children learn English at an early age and become fluent speakers?
An easy way to get started with learning English for kids is cartoons.  Although it cannot be the only English learning tool, it does offer a great introduction to the language.
In this article, we will give you our recommendations of the 9 best cartoon shows for kids learning English.
But first, what are the benefits of learning English through cartoons for kids?
Let's explore some of the main benefits of learning English through cartoons for kids.
Benefits of learning English through cartoons for kids
1. Increased Engagement:
Cartoons are more engaging than traditional forms of learning, making kids more likely to remain interested in the material and more likely to retain what they have learned.
2. Improved Listening Comprehension:
By watching cartoons in English, kids can better understand spoken English, increasing their listening comprehension.
3. Fun Learning Experience:
Learning English through cartoons can be a fun and enjoyable experience for children.
4. Increased Vocabulary:
Watching cartoons can help increase a child's vocabulary. Kids can quickly pick up on new words and phrases that they may not hear in everyday conversation with parents or peers.
5. Improved Grammar:
Watching cartoons can also help kids learn English grammar. They can hear native speakers use correct subject-verb agreement, proper verb tense and word order.
Now here are our selection of the 9 best cartoon shows for kids learning English along with links to watch them online:
Best Cartoon Shows for Kids Learning English
1. Peppa Pig
Peppa Pig is a British preschool cartoon that follows Peppa, a young pig, and her close-knit family and friends as they go on a variety of fun and entertaining adventures. The show is primarily targeted at children, and while it is set in the U.K., it has become popular worldwide. Peppa Pig is an excellent show for kids learning English because it features simple language, colorful visuals, and catchy songs that children can easily learn and sing.
2. The Magic School Bus
The Magic School Bus is an American animated children's television series based on the book series of the same name by Joanna Cole and Bruce Degen. It follows the adventures of Mrs. Frizzle and her class of elementary school students, as they embark on field trips inside the human body, to outer space, and to many other places! Each episode provides enlightening and entertaining lessons about science, and it does so with endearing characters and catchy songs
3. Thomas & Friends
This is a kids television series based on the book by Reverend Wilbert Vere Awdry. This cartoon is very helpful for kids learning English as the characters speak in basic English sentences which are easy to understand. It also provides a good visual aid to reinforce important English vocabulary words.
4. Bob the Builder
Bob the Builder is an animated series for young kids about a builder and his gang of machines who take on various construction jobs. All the characters use short and simple sentences which are great for building a child's English vocabulary.
5. Dora the Explorer
Dora is an engaging show for kids that focuses on teaching English, Spanish, problem solving, and more. The lessons are presented in a fun and interactive way to keep kids engaged.
6. Paw Patrol
Paw Patrol is a great way for kids to learn English because it offers vocabulary, rhyming and repetition, which are all important components of early English language learning. Each episode has a moral lesson and shows characters interacting with each other and using words to communicate thoughts and feelings, which also helps with language development. The visuals, sound effects, and music also help grab and hold their attention, making it a great way for kids to develop their new language skills.
7. Blue's Clues
In this cartoon, a friendly dog named Blue helps the main character uncover clues to solve the mystery of the day. Kids are encouraged to think along and learn new words in the process.
8. Scooby-Doo
Scooby-Doo is a classic, fun-filled animated series that focuses on solving mysteries. With its classic theme song, kids will learn new vocabulary along the way.
9. Sesame Street
This beloved preschool classic is a great resource for kids learning English because it integrates basic English language vocabulary into its theme songs and sketches in a meaningful and engaging way. Additionally, its colorful characters, catchy music, and entertaining stories help keep kids interested and engaged, helping them to retain the language they're learning. The cartoon also ties English language learning into real-life situations and everyday life, further driving home the lessons it presents.
While learning English through cartoons is a great start for kids to learn English, practice is key.
How often as a parent have you actually learned a language but haven't practiced it enough that you actually forgot how to speak.
This is why LingoCircle was created as an online group language program, to put the emphasis on speaking, and conversing with friends in a fun and engaging environment. Children learn English with native speaking certified teachers and international friends with whom they can converse and play games all while learning the language.
LingoCircle offers tailored group sessions grouped by age, proficiency level, academic goals, and cultural background.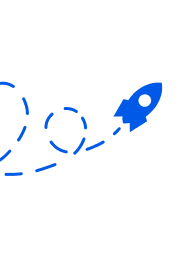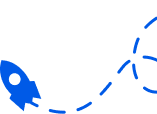 Simple Ways to Learn a Second Language at Home
Get resources and tips to help supplement your bilingual education journey at home.
By providing your email you are signing up to receive emails from Bilingual Bebe. Privacy Policy