Supplemental Learning for Kids: Top Benefits & 11 Online Activities
February 10, 2023
---



Have you ever looked back on your education and wished you had learned about a particular topic? Perhaps that topic wasn't taught in school or could have been explored more deeply. Well, now's the time to give your children a more comprehensive education than you had!
By partaking in supplemental learning activities, your child can gain a better view of the world and the topics that interest them. It's also a great way to help children build self-esteem, explore different interests, and develop lifelong skills. But where do you begin?
In this blog post, we'll discuss some of our favorite online supplement learning activities that can give your child an edge in their academic and personal development.
Let's get started!
What is supplemental learning for kids?
Supplemental learning refers to educational activities outside the traditional classroom setting that help kids build skills and knowledge in a variety of subjects. These activities can range from music lessons and online foreign language classes to tutoring and extracurricular activities.
Ultimately, supplemental learning activities can help kids become more confident learners, achieve their goals, and explore interests outside their regular school curriculum.
What are the benefits of supplemental learning for kids?
The benefits of supplementing your child's education will ultimately depend on which activities you choose to pursue. However, some of the general benefits that your child may experience from supplemental learning include:
Academic performance – Through engaging activities like tutoring or academic enrichment programs tailored to your child's needs, your child can build academic skills and improve their performance in school.
Critical thinking – Supplemental learning activities like robotics and coding can help kids develop problem-solving, critical thinking, and other higher-level thinking skills.
Social skills – Through group activities outside of school, such as foreign language classes, your child has the opportunity to make new friends and learn how to interact respectfully with peers in social situations.
Creativity – Through supplemental learning activities, like arts, crafts, and music, your child can develop creative ways to approach problem-solving and find new ways to express themselves.
Self-confidence – When your child succeeds at activities outside of school, it can boost their self-esteem and help them realize that they can be successful in many areas, including those not offered in a traditional school setting.
Study habits – Participating in learning activities outside of the regular school day can help your child develop better organizational and time management skills, which can improve how they prepare for tests and assignments at school.
Mental health – Participating in supplemental activities outside of school can help reduce the stress your child might feel from school and give them healthy ways to express their emotions.
Ultimately, supplemental learning can help your child become a more well-rounded individual while also allowing them to make new friends, discover new passions, and build skills.
How do you supplement a child's education?
So, how do you actually go about supplementing your child's education? Is it as easy as just enrolling them in a class or activity? Not necessarily. It's important to start by assessing your child's interests, strengths, and weaknesses to decide what activities might be the most appropriate and beneficial for them.
For example, if your child loves to read, you could look into joining a book club. If they're strong academically, consider signing them up for an advanced class or tutoring session. Or if they struggle to speak your family's heritage language, you can enroll them in an online language class for kids.
Of course, those are just a few examples of supplemental learning activities. There are likely hundreds of other activities your child might enjoy. Let's take a look at some of our favorites that are all available online, making it possible for your child to engage in supplemental learning in the comfort of your home!
11 online supplemental learning activities for kids
We know that sometimes it's hard to get kids away from their screens, so why not turn that time into a learning experience? Here are 11 great ideas for activities to help supplement your child's learning online.
#1 Foreign language classes
There are so many incredible benefits to being bilingual! For example, research has shown that bilingual children are better at problem-solving, have improved critical thinking skills, and even excel academically.
On top of that, research also shows that the best time to learn a language is before the age of 10. So, why not sign your child up for a class to learn a new foreign language or improve their skills in your family's heritage language?
Where to find this activity online: Online Language Classes for Kids
#2 Art classes
Whether it's painting, sculpting, or drawing, art classes allow children to express themselves creatively while also developing motor skills. Research also shows that kids who study the arts tend to have increased proficiency in math and reading.
Where to find this activity online: Best Online Art Classes for Kids of 2023
#3 Music lessons
Playing an instrument can help boost your child's confidence, enhance creativity, and develop discipline and focus. It also offers the same academic benefits as art classes, meaning it can indirectly lead your child to perform better in mathematics and language arts.
Where to find this activity online: 10 of the Best Online Music Lessons for Kids
#4 Cooking classes
Has your child been begging to help you in the kitchen? Cooking classes are an excellent way for your kids to learn about nutrition, develop time management skills, and learn about kitchen safety. On top of that, cooking is an essential skill they can use in the future. Plus, your kid may even discover a passion for cooking!
Where to find this activity online: The Best Online Cooking Classes for Kids of 2023
#5 Coding classes
It's no secret that coding will be one of the essential skills of the future. So, why not spark your child's interest in computer science by signing them up for an online coding class? Online coding courses can help kids become more tech-savvy, boost their problem-solving skills, develop their critical thinking abilities, and help improve their mathematics skills.
Where to find this activity online: The best online coding classes for kids
#6 Robotics classes
Similar to coding, robotics classes are also becoming increasingly popular among kids. Kids will get to build and then program robots, allowing them to experience the joy of engineering.
Robotics classes can also promote soft skills like creativity, problem-solving, critical thinking, and collaboration. And let's not forget – robotics can be an excellent way to engage your child's imagination! 
Where to find this activity online: Online Robotics Classes for Kids & Teens
#7 Creative writing classes
Creative writing can be a great way to help your child express themselves and find their inner voice. Creative writing classes also provide a safe place for kids to explore their imagination and hone their writing skills. Lastly, creative writing can help engage students to think outside the box and come up with innovative solutions to problems.
Where to find this activity online: 12 Online Writing Classes for Kids
#8 Academic tutoring
Whether your child is struggling with homework for a challenging subject or wants extra practice in one of their favorite subjects, academic tutoring can be an invaluable resource.
Tutoring programs can be tailored to your child's individual needs and give them the confidence and knowledge they need to succeed academically. Additionally, tutoring sessions can help your child learn how to manage their time and be better prepared for tests, quizzes, and other assignments.
Where to find this activity online: 10 Best Online Tutoring Websites for K-12
#9 Virtual museum visits
Is your child interested in history, art, or foreign cultures? Why not take advantage of virtual museum visits? Virtual museum visits offer an opportunity for your child to explore the world of art and history with a virtual museum tour guide, educational videos, and interactive games.
Where to find this activity online: 21 Awesome Free Virtual Museum Tours to Take with Kids Today
#10 Virtual book club
Reading is one of the best supplemental learning activities for kids as it expands their knowledge and enhances their imagination. So, if your kid is passionate about books, join a virtual book club! By having conversations with other kids in the group, your child will be able to share thoughts and opinions on books and gain new insights.
Where to find this activity online: The Virtual Book Club for Kids
#11 Educational apps
Although you may be concerned about your child spending too much time on a smartphone or tablet, there are some fantastic educational apps available. From math and language to geography and science-based games, there are plenty of apps to choose from. Just make sure you pick one that is age appropriate and that your child will actually enjoy playing.
Where to find this activity online: 24 of the Best Learning Apps for Kids
Final thoughts
Supplemental learning for kids doesn't have to be a chore – in fact, it can be fun! Whether it's an online language class or a virtual museum visit, there are plenty of ways to encourage learning and provide a break from traditional lessons. With the right tools, your child will stay engaged while learning valuable skills. So why not give it a try?And if you're interested in online language classes, sign up for a free trial class with LingoCircle! We offer fun, interactive online classes for children ages 3-15 who want to learn languages like French, Spanish, and Arabic.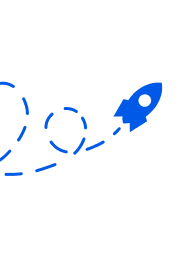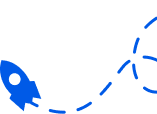 Simple Ways to Learn a Second Language at Home
Get resources and tips to help supplement your bilingual education journey at home.
By providing your email you are signing up to receive emails from Bilingual Bebe. Privacy Policy