11 Chinese Cartoons for Kids (+ Where to Watch Them Online)
February 24, 2023
---



Did you know that Chinese cartoons can be a great way to make language learning fun and engaging? Not only do they keep kids entertained, but they also introduce them to new words, phrases, and concepts in an exciting yet educational way.
But which ones should your child watch? Which ones have English subtitles and are age appropriate? And how can you find them online if you can't read or speak Chinese yourself?
Worry not! We have rounded up 11 of the best Chinese cartoons for kids to get them started with their Mandarin studies. All of these cartoons are available to watch online and will have your little ones laughing and learning in no time!
Of course, you may also wonder if cartoons are a good way to learn Mandarin Chinese. So, let's start there!
How Watching Chinese Cartoons Can Help Your Child Learn Chinese
Mandarin Chinese is one of the most challenging languages to learn. And while watching cartoons won't be enough to make your child fluent, cartoons can be a great way to supplement Chinese classes for kids.
Here are five of the top reasons to include cartoons in your child's Mandarin Chinese learning journey:
Cartoons are fun! Watching an engaging cartoon show will lessen the dread of studying Chinese and turn it into a playful activity that your child can look forward to.
Listening to native speakers in cartoons will help your child become familiar with natural Chinese pronunciation and accents, which can only be learned through listening rather than textbooks.
Learning through visuals helps children better absorb and remember information, which makes cartoons an ideal learning tool.
Cartoons often use expressions, jokes, and everyday conversations which are easy to understand and relate to in a fun way that encourages creativity and critical thinking.
Watching cartoons in the target language is proven to help with engagement and motivation, which can be essential for any successful language-learning experience.
How and Where to Watch Chinese Cartoons Online
Now that you know why cartoons can help your child learn Chinese, let's look at where you can find them! Here are some of our favorite platforms:
Netflix has a great selection of Chinese cartoon shows with English subtitles. There's also the option to watch popular English-language cartoons in Chinese by changing the dubbing language.
YouTube is full of Chinese cartoons and short videos designed to help kids learn the language. You can also find plenty of cartoons in Chinese with English subtitles here.
iQIYI is one of the largest streaming platforms in China, and it's an excellent source for cartoons in Chinese. Many of these cartoons come with English subtitles, making them great for kids learning the language.
11 Popular Chinese Cartoons for Kids
#1 Boonie Bears
Boonie Bears is one of the most popular Chinese cartoons. The show follows the adventures of two bear brothers, Briar and Bramble, as they navigate through the forest and encounter various challenges and obstacles. It's great for kids as it has a lot of humor while teaching them valuable lessons.
Where to watch this cartoon online: YouTube
#2 Boonie Cubs
Boonie Cubs is a spinoff of Boonie Bears, focusing on the adventures of young bear cubs. Throughout the show, the cubs encounter various challenges and obstacles as they try to save their forest from villains.
Where to watch this cartoon online: YouTube
#3 Pleasant Goat and Big Big Wolf
Pleasant Goat and Big Big Wolf is another very popular Chinese cartoon. The show follows a goat named Weslie and his friends, who often find themselves in tricky situations, which include trying not to get eaten by a gray wolf named Wolffy.
Where to watch this cartoon online: YouTube
#4 Peppa Pig
Although this cartoon originates from England, Peppa Pig has become very popular in China, making it easy to find the show dubbed in Chinese. The show follows the adventures of Peppa, her family, and their friends. With charming storylines and plenty of humor, this is an excellent cartoon for children learning Mandarin Chinese.
Where to watch this cartoon online: YouTube
#5 Journey to the West: Legends of the Monkey King
This classic Chinese cartoon follows the story of a monkey warrior, Sun Wukong — also known as the Monkey King — who embarks on an epic journey to the West. With plenty of exciting adventures, this cartoon is full of Mandarin Chinese phrases that your kids can learn.
Where to watch this cartoon online: YouTube
#6 Big Ear TuTu
This Chinese cartoon follows the adventures of Hu Tutu, a little boy with big ears. He's always up for an adventure and loves to explore the world around him. Along the way, your kids can learn lots of basic Mandarin Chinese words and phrases.
Where to watch this cartoon online: YouTube
#7 Ni Hao Kai-lan
This American animated cartoon follows the adventures of Kai-lan, a young Chinese-American girl who loves helping her animal friends and exploring the world. Through her everyday experiences, she introduces basic Mandarin Chinese words and phrases to her viewers.
Where to watch this cartoon online: YouTube
#8 Babydino Tales
This delightful animated series for toddlers follows the adventures of two kids who discover a dinosaur egg in their backyard. Using a time machine left behind by their grandpa, the two travel back to prehistoric times and have fun adventures with a group of baby dinosaurs.
Where to watch this cartoon online: iQIYI
#9 Pororo the Little Penguin
This Korean animated series has been translated into Chinese and follows the adventures of Pororo, a mischievous yet lovable little penguin. Together with his friends, Pororo embarks on exciting adventures to explore their snowy wonderland.
Where to watch this cartoon online: YouTube
#10 Deer Squad
This Chinese animated series is about four deers who live in a fantasy forest and work together to protect their beloved home. By watching this cartoon, kids can learn about teamwork, problem-solving, and critical thinking as the deers take on challenges to overcome obstacles.
Where to watch this cartoon online: iQIYI
#11 Little Fox Chinese
This Chinese cartoon channel is perfect for young learners! Little Fox Chinese teaches kids Mandarin through music, stories, and interactive activities focusing on various topics such as animals, numbers, and colors.
Where to watch this cartoon online: YouTube, Little Fox Chinese App
Other Fun Ways for Kids to Learn Chinese
Chinese cartoons are an entertaining way for kids to learn Mandarin. But there are also other methods that parents can use to help their children gain a better understanding of the language.
For example, reading Mandarin books and playing Chinese board games are also great ways to help kids learn the language. Still, these methods will be most effective if they're used as supplemental learning materials for language classes and regular interactions with native Chinese speakers.
Want to have your child try a free Chinese lesson? At LingoCircle, we offer online Chinese classes for kids ages 3-15. Our classes are taught by native-speaking, qualified teachers and are designed to immerse your kids in the language. Click here to get your first lesson for free!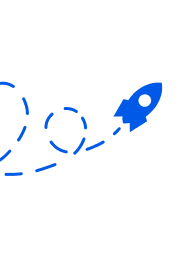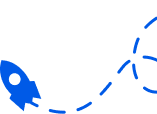 Simple Ways to Learn a Second Language at Home
Get resources and tips to help supplement your bilingual education journey at home.
By providing your email you are signing up to receive emails from Bilingual Bebe. Privacy Policy