Babbel French Review: Is the App Good for Children Learning French?
July 1, 2022
---



If you are looking for a comprehensive language learning app to learn French, Babbel may be a great option. The app's French courses offer a wide range of topics and activities, making Babbel a well-rounded learning resource. It's also one of the most popular and highly-rated language apps currently on the market.
BUT…Is it an effective, worthwhile resource for children learning French? Well, that depends on where your child is at in his or her language learning journey.
In this Babbel French review, we'll discuss the pros and cons of using Babbel to learn French, specifically evaluating it from a child's perspective. That way, you can decide if Babbel is the right learning resource for your child.
We'll also share some other ideas of other things you can do (instead of or in addition to Babbel) that will help your child become bilingual in French.
Let's get started with some common questions about Babbel before getting into those pros and cons.
What Is Babbel?
Babbel is a popular language learning app that offers lessons in 14 languages, including French. According to Babbel, over 10 million people have tried "The Babbel Method" for learning languages that the company says will have users "speaking in as little as three weeks."
How Does Babbel Work?
The Babbel French lessons are designed to be short and quick, covering grammar, vocabulary, pronunciation, and more.
Each lesson focuses on a specific topic. For example, the first lesson in the French course, "Bienvenue! Part 1", teaches users how to greet others, say goodbye, and ask how someone is doing.
The app uses a combination of audio, visuals, and written exercises to help users learn the material. After each lesson, users complete exercises that review what they've learned.
For example, in a Babbel French lesson, you'll first be introduced to a new word or phrase. Next, you'll see the word in use in a sentence. Then, you'll hear the word pronounced by a native speaker. Finally, you'll practice using the word yourself with Babbel's interactive exercises.
Babbel also offers users additional learning materials in the target language, such as podcasts, magazine articles, videos, and live classes.
How Much Does Babbel Cost?
Babbel offers a free trial with limited content. For the first course of the language you choose to learn, you can access the lessons without paying anything.
To get full access to Babbel's language courses, you'll have to sign up for one of the various subscription plans. The cheapest subscription plan is $13.95 per month. You can get a discount on that monthly price if you choose to subscribe for 3, 6, or 12 months. For the 12-month subscription plan, you'll pay just $6.95 per month.
Babbel French Pros and Cons for Kids
Pros of Babbel French for Kids
#1 Good for learning verb conjugation
Babbel French offers comprehensive lessons on verb conjugation, which is often one of the most difficult aspects of learning French. The app provides clear explanations and plenty of practice opportunities so that children can master this complicated grammar point.
#2 Learn from anywhere
Babbel can be accessed on a variety of devices, including phones, tablets, and computers. This means that children can use the app at home or on the go.
#3 Thematic lessons
The Babbel French lessons are organized around themes, such as food or clothing, which helps to contextualize the vocabulary and grammar concepts. This makes it more likely that children will remember what they have learned.
#4 Live classes
Babbel also offers live classes which are conducted by native speakers. These can be a great way for children to practice their French speaking skills. Although, the classes may not be suitable for very young children as they require a certain amount of attention and focus.
#5 User-friendly app
The Babbel app is very easy to navigate and even young children should be able to use it with little assistance.
#6 Free trial
You can test out Babbel before committing to a subscription and see if your child would actually be interested in using the app.
Cons of Babbel French for Kids
#1 Not specifically designed for children
Some of the French language content on Babbel might be too difficult or not suitable for children. For example, some lessons teach users how to book a hotel room.
#2 Limited opportunities to practice speaking
Although Babbel has live classes with native speakers, they're limited and not part of the regular course. Those live classes are also only available for subscription members. Even with the live classes, children will not have many opportunities to practice speaking French.
#3 Few lessons for advanced learners
Babbel is mostly geared towards beginners. So, if your child is already advanced in French, they might not find the app useful.
#4 Somewhat expensive
A month-long subscription to Babbel costs $13.95. The monthly packages are cheaper. However, the price can be a wasted cost if your child only uses the app occasionally.
#5 Requires self-discipline
Babbel is not an organized classroom, so your child will need to be disciplined enough to use it on their own. This can be difficult for some children, especially younger ones.
Will Your Child Become Fluent in French Using Babbel?
Probably not. However, if they are just starting to learn the language, Babbel is a decent resource that can help them get started. Just be aware of its limitations and make sure to supplement Babbel with other resources.
Other Ways to Help Your Child Learn French
In addition to language learning apps like Babbel, consider supplementing your child's French education with additional resources, such as:
Final Thoughts
There is no denying that Babbel is a great resource for learning French, but that doesn't mean it's the best resource for your child. If you are considering using Babbel to help your child learn French, we recommend using the free trial first to see if it's a good fit.
Make sure to also supplement Babbel with other language learning resources to really help your child become bilingual. One of the best things you can do is sign them up for online French language classes with LingoCircle!
All of our classes are taught by native-speaking French teachers and are perfect for kids, aged 3-15 years old. You can even sign up for a trial to get the first lesson free!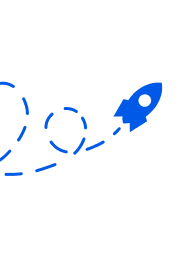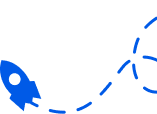 Simple Ways to Learn a Second Language at Home
Get resources and tips to help supplement your bilingual education journey at home.
By providing your email you are signing up to receive emails from Bilingual Bebe. Privacy Policy