The Best Spanish Children's Books for 3-12 Year Olds
July 5, 2022
---



Want to help your child learn how to speak Spanish? Then it's time to add some Spanish children's books to your home book collection!
Of course, there are lots of children's books in Spanish for you to choose from. To help you choose the best ones, in this blog post, we at LingoCircle will share some of our Spanish teachers' favorite picks that are perfect for children aged 3-12!
Not only are these books fun, but they also teach children about Spanish culture and language in a playful and memorable way. We'll also give you some tips on how to use books as a tool for learning Spanish, as well as other effective ways to help your child learn the language.
¡Vamos!
10 of the Best Children's Books in Spanish
When it comes to choosing Spanish children's books, there are a few things to keep in mind. To keep your child engaged and excited to read, the books should be age-appropriate, have simple text, and contain bright illustrations.
With these criteria in mind, here are a few recommendations from the Spanish teachers at Bilingual Bebe!
#1 Está BIEN ser diferente
One of our top picks is the award-winning Está BIEN ser diferente by Sharon Purtill. This book teaches children that it is okay to be different and that everyone has something special about them. This is an important message for all children, but particularly for many bilingual children who are growing up in diverse environments.
#2 Necesito un abrazo
Another great choice is Necesito un abrazo by Aaron Blabey. This book is about a little porcupine who is feeling sad and needs a hug. Yet, when he tries to find someone to give him a hug, almost no other animals will do it because of his spikes. This is a sweet book that will teach kids the importance of giving and receiving hugs.
#3 Los tres cerditos
For something familiar to parents, "Los tres cerditos" by Nina Filipek and Katherine Kirkland is a delightful retelling of the classic fairy tale, The Three Little Pigs. This story features three adorable piglets who must outwit a hungry wolf to stay safe. With its simple text and charming illustrations, this book is perfect for beginning Spanish learners.
#4 ¡Qué cosas dice mi abuela!
Another great children's book in Spanish is ¡Qué cosas dice mi abuela! by Ana Galán. This book is all about the things that grandmothers say. It includes many common expressions that are used in daily conversation in Spanish. The illustrations are very cute and will appeal to young children.
#5 El pastel está tan arriba!
El pastel está tan arriba! by Susanne Straber is a hilarious book that will have your child laughing out loud. It's about a cake that is so high up that no one can reach it. However, with a little ingenuity and teamwork, some greedy animals just might be able to get their hands on a slice.
#6 Me gusta como soy
Another one of our favorites is Me gusta como soy by Karen Beaumont is a great English-Spanish bilingual book for teaching kids to love and accept themselves just the way they are. It has a positive message and vibrant illustrations that will stay with your child long after they finish reading it.
#7 Zapatos nuevos
Zapatos nuevos by Neus Moya Arasa and Júlia Solans is a tale of a little girl who gets new shoes. But when she wears them to school, she quickly learns that they are not as comfortable as she thought.
#8 Dragones y tacos
Dragones y tacos by Adam Rubin is a book about dragons who love to eat all kinds of tacos. The dragons must decide how many tacos to bring to a party. This is a fun and silly book that kids will love.
#9 Adoptar un dinosaurio
Adoptar un dinosaurio by José Carlos Andrés is a heartwarming story about a girl who adopts a dinosaur as a pet. When she brings her new pet home, she quickly realizes that taking care of a dinosaur is not as easy as she thought it would be.
#10 El monstruo de colores
El Monstruo de colores by Anna Llenas Serra is a fun book that teaches kids about emotions. The monster in the story is so afraid of feeling sad that he tries to avoid all the other emotions too. But he soon learns that it's okay to feel all kinds of emotions and that they can even be a little bit fun.
How to Use Books to Help Your Child Learn Spanish
Will your child learn how to speak and understand Spanish just from reading Spanish children's books? Probably not! You have to make reading a more active language learning activity for these books to help your child learn Spanish.
Here are some tips to help you get the most out of reading Spanish books with your child:
Read the book together and take turns reading each page.
Talk about the story as you read and ask your child questions about what they see in the pictures.
Encourage your child to read the book on their own and ask them questions about the story afterward.
Use the book as a starting point for other activities such as arts and crafts, cooking or visits to places mentioned in the story.
Other Ways to Help Your Child Learn Spanish
In addition to reading books, there are many other ways you can help your child learn Spanish. Here are a few examples:
Try singing songs and nursery rhymes in Spanish together.
Watch children's shows and movies in Spanish.
Play games and do activities in Spanish.
Find native Spanish speakers who can play and talk with your child.
Enroll your child in Spanish language classes.
Want to know a secret? The best way to help your child learn Spanish is a combination of all those methods! And that's precisely what we do in our online Spanish classes for kids at Bilingual Bebe. Our certified Spanish language teachers can help make sure your efforts to raise a bilingual child are a success!
Want to give it a try? Sign up for a trial to get your child's first online Spanish class for free!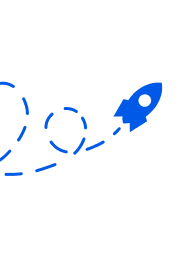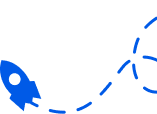 Simple Ways to Learn a Second Language at Home
Get resources and tips to help supplement your bilingual education journey at home.
By providing your email you are signing up to receive emails from Bilingual Bebe. Privacy Policy