Bilingual Bebe Overview Teaching Foreign Language to Preschoolers at the French Morning Bilingual Fair
December 2, 2020
---



Anissa Bouderraoui, Bilingual Bebe's Founder and CEO along with our Program Director, Ludivine Poyac, recently shared information about our online bilingual school/after-school programs at the French Morning Bilingual Fair of London
Bilingual Bebe : An Online Bilingual School for Children 3 to 12 Years- Old
Bilingual Bebe is an online bilingual school and after-school program that is disruptive in its format and different from what is currently available. Children will enjoy many of the same experiences they would have in an in-person preschool setting while learning a foreign language in a flexible format.
Parents can use our platform to home school or as an after-school class to complement their current English-speaking preschool, elementary or middle-school program and teach a foreign language to their child. For the French language, we follow the French curriculum for preschools and elementary schools which emphasizes 5 main axis of learning; language learning in all its forms, structuring thoughts and problem solving, exploring the world and acting interacting through motor and artistic activities.
We're helping children prepare to read in French and in English, to count, learn music, and express themselves through art:
Bilingual Bebe offers an online bilingual education designed for early brain development. Children (ages 3-12 years old) learn French from a certified early childhood educator and connect in a live online classroom. They have their own dedicated teacher and meet with the same group of friends each class (around 5 children per class).
In addition to these daily online meet-ups, parents will receive daily guided developmental activities in the form of video content, worksheet or homework delivered via our online platform, the material to do these activities at home, and our 60+ page activity booklets are delivered monthly. Parents also have access to their children's dedicated teacher online at any time.
Programs include weekly enrichment classes such as yoga, theatre, fun cooking classes and music in French. These programs are offered on a month to month subscription-based platform where parents can pick a time and the number of days they want their child to attend circle time. Parents can cancel or pause at any time.
One of the questions raised during our interview was the matter of screen time. Our screen time is an active one during which children interact with their teacher and other schoolmates the entire time. They play games, learn their alphabet and are fully engaged during those 45 minutes. Preschoolers are learning a foreign language together with a certified teacher available to them for the entire 45 minutes. This is an educational alternative to TV and to passive screen time after school and during the day!
Do parents need to be involved during the whole class?
We pride ourselves for providing an online learning program that is so engaging and fun that it gives parents piece of mind that their child is being entertained and educated by early childhood expert while they can catch a break or get things done.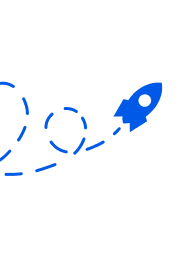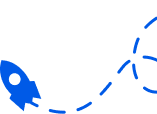 Simple Ways to Learn a Second Language at Home
Get resources and tips to help supplement your bilingual education journey at home.
By providing your email you are signing up to receive emails from Bilingual Bebe. Privacy Policy