Give Your Preschooler The Gift of Education
December 2, 2020
---



'Tis the season to shop! We are all checking our lists, once and twice, looking to find unique gifts for our little ones.
Rather than the next toy that will get lost in the toy box, think about a gift that will stimulate your child's mind. We've put together the perfect holiday shopping list of educational gifts for the young children in your life.
Educational Gift Guide for Preschoolers:
1# LingoCircle Gift Cards
If you're looking for something that can genuinely expand your child's development, try introducing a second language at an early age.
At LingoCircle, we specialize in teaching your preschooler French at this crucial developmental age. We're a subscription based online bilingual school  where your child can learn a new language with access to native language certified teacher and an expert built curriculum. 
Whether you are a multicultural family wanting to introduce your second language to your kid or a monolingual family that want to teach a second language to your child at the best age, our program is tailored to every family profile and academic goals.
Your preschooler will be part of the same learning circle for each class, interacting and getting to know their dedicated teacher and classmates. Together, they'll sing songs, play games, learn letters and read books. It's a flexible solution for parents. Just pick a time and day that works for you. LingoCircle offers classes for children 3 to 12 years old combined with at home activities in a fun and interactive environment.
A LingoCircle gift card is the perfect option to try out our unique program. Gift cards come in one month subscription increments where you can choose from 1, 2, or 3 classes a week. It's a fun, interactive way to teach preschoolers an exciting new language while engaging with other children their age online. Shop and give the gift of a new language to your family or friends today.
Looking for some expertly and thoughtfully crafted kits for your preschooler? We also love Montessori play kits and they are a great supplement to our program during weekend playtime.
They bring fun, developmental experiences straight to your home.
2# Lovevery
These expertly and thoughtfully crafted Montessori play kits will bring fun, developmental experiences straight to your home. They are designed by child development experts specifically for a child's developing brain. Their toys are made with sustainably harvested wood, organic cotton and baby-safe plastics to ensure both quality and safety at every stage of your child's development.
3# Kiwico
A kit from KiwiCo will inspire your little innovator. KiwiCo's wide line of crates for kids from 0-14. With plenty of options that range arts and crafts to STEM-focused crates, each one brings an adventure with a side of learning that your kids will truly enjoy doing. These projects inspire children to become creative problem solvers. One of the biggest benefits of KiwiCo crates is that you can jump in and build and explore with your children.
4# Sagomini
Learning through play! It seems like the best way for children to develop, right? Sago Mini Box digital and physical toys are a unique selection of subscription boxes and apps designed to teach your child modern skills through play. Choose from a unique make and play subscription (we tried it and loved it!) or one of their award-winning apps that have made children laugh and learn throughout the world.
Final Thoughts:
Sometimes when we think about gifts for the children in our lives, we think about the immediate surprise or joy, but does it last? How often does a toy get unused or shoved to the corner when the next gift comes along? This year enhance your child's mind with an educational gift they can appreciate throughout the year, and beyond.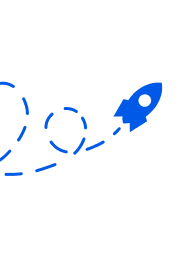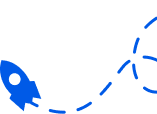 Simple Ways to Learn a Second Language at Home
Get resources and tips to help supplement your bilingual education journey at home.
By providing your email you are signing up to receive emails from Bilingual Bebe. Privacy Policy