10 Popular French Songs for Kids (Aged 3-8 Years Old)
April 8, 2022
---



Do you want to help your child learn French? One fun way to do this is by exposing them to music in the French language!
Not sure where to find French songs your kids will love? We've got you covered!
In this blog post, we will be showing you 10 of the best French songs and nursery rhymes for kids, ages 3-8 years old. We'll also talk about why music can be a great way to help children learn foreign languages.
Let's start there!
How does music help in learning a new language?
Why should parents consider playing French songs for kids? Well, music helps with language learning because songs are:
Repetitive. Children can learn new French words and phrases more easily when they are repeated multiple times. Music is great for learning languages because there's a lot of repetition throughout songs.
Rhythmic. Children can follow the rhythm of the music and learn new words and phrases at the same time. This is especially true for songs that have a catchy melody.
Engaging. When children listen to songs in a foreign language, they aren't just hearing the words. They also have the opportunity to follow along with the lyrics to hear the correct pronunciation.
Fun. Children are more likely to learn something when they are having fun. Songs are a great way to make learning French enjoyable for kids and the whole family!
At LingoCircle, our teachers use French music during lessons for these exact reasons. So, in the next section, you'll find our teacher's recommendations on 10 of the top French songs for kids.
10 of the best French songs for kids
There are many great French songs that can help children learn and practice the language. Here are 10 of the most popular French songs and nursery rhymes for kids.
#1 – J'ai un gros nez rouge
If you're looking for French nursery rhymes for toddlers, J'ai un gros nez rouge is a great place to start. This song will help your child learn and practice French vocabulary related to the human body and clothing.
#2 – 1,2,3 nous irons au bois
This is another French nursery rhyme to make learning French fun for little ones. This song will help your child learn and practice how to say numbers in French.
#3 – Petit escargot
Petit escargot is another popular French song for kids and toddlers. It's a nursery rhyme that tells the story of a happy little snail.
#4 – Les petits poissons
Les petits poissons is a catchy French song about a little fish swimming in the water. It's a simple song that makes it easy for children to sing along.
#5 – Camille la chenille
This popular French song tells the story of a little caterpillar named Camille who dreams of flying like an airplane until one day she becomes a butterfly.
#6 – Dans sa maison un grand cerf
Dans sa maison un grand cerf short French song is about a little rabbit trying to get into the house of a deer. The lyrics are simple, which makes it easy for kids to sing along.
#7 – Jean petit qui danse
Jean petit qui danse is a fun, catchy, and popular French song. The song uses a lot of repetition and human body vocabulary to talk about a man who likes to dance.
#8 – Elle descend de la montagne
Elle descend de la montagne is a popular song for kids about a girl who rides down a mountain on a horse to meet her grandmother. If your child learns this song, they'll never forget the French words for grandmother and grandfather.
#9 – Ah les crocodiles
Ah les crocodiles is a popular French song that tells the story of a crocodile who goes off to war to fight elephants. This song is a fun way for kids to learn some French vocabulary for animals.
#10 – Si tu as de la joie au cœur
Si tu as de la joie au cœur is a really fun song and a great way to practice French vocabulary for the human body. It's also one of the songs that English-speaking parents and kids are most likely to recognize and enjoy singing! The song is the French version of the English-language song "If You're Happy and You Know It (Clap Your Hands)".
Where to find more French songs for kids
Want to find even more French children's songs? Or, perhaps, you want some playlists your children can listen to while on the go? Here are a few playlists on Spotify and Apple Music with popular French songs for children.
Spotify
Apple Music
Final thoughts
We hope you and your children enjoy singing and dancing along to the 10 popular French songs and playlists we shared in this blog post.
Listening to music is one of the most fun and engaging ways for children to learn and practice a new language. The repetitive and rhythmic nature of music is especially helpful for learning new vocabulary and phrases.
That's why French music is such an important part of our curriculum at LingoCircle! If you want even more ideas on how to help your child learn French, check out our resource guide for parents Learning French for Kids.
Or, if you're ready to really take your child's French language skills to the next level, sign up for a free trial lesson of online French language classes for kids with LingoCircle!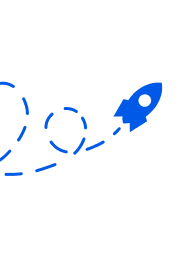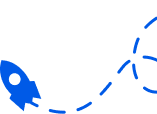 Simple Ways to Learn a Second Language at Home
Get resources and tips to help supplement your bilingual education journey at home.
By providing your email you are signing up to receive emails from Bilingual Bebe. Privacy Policy