9 French YouTube Channels for Kids
April 19, 2022
---



Are you using YouTube to help your child learn French? You should be! YouTube is a great place to find free music, nursery rhymes, educational videos, TV shows, and more in French. And, as you probably know, kids love YouTube!
That's why, in this blog post, we're sharing 9 of the best French YouTube channels for kids. As a parent, you can use this list to find free video content in French that is perfect for your child's age and level of learning.
We'll also discuss why YouTube is such a great resource for language learners and how to help your child use it to its full advantage. Let's start there right now!
Why YouTube Is Great for Language Learning
There are many benefits to using YouTube as a resource for language learning. Here are some of the top benefits for children.
It's free, accessible to anyone with an internet connection, and has a wealth of content to choose from!
By watching videos on YouTube, children can improve their French skills by learning vocabulary and grammar concepts in a fun, visual way. This is particularly useful for toddlers and younger children who tend to have shorter attention spans.
YouTube is also a great way to learn about a culture. By watching videos from French YouTubers, children can get a glimpse into what daily life is like in France and other French-speaking countries.
When learning a foreign language it's important to expose children to native speakers as much as possible. Unless you live in or travel to a French-speaking country, that might be difficult. YouTube makes it possible for your child to listen to native French speakers without leaving home!
How to Use YouTube for Language Learning
There are few ways that you can use YouTube to help your child learn French.
One method is to watch French cartoons with French subtitles and then have your child read and repeat the phrases. This will help them learn proper pronunciation. You can also have your child check their comprehension level using English subtitles.
Another way is to find videos that focus on teaching specific grammar concepts or vocabulary words. You can then pause the video and have your child try to say the words or phrases themselves.
Similarly, you can find French songs for kids to watch and sing along to. This is great for making sure your child has fun while learning French.
Lastly, you can use YouTube to find videos that display everyday life in a French-speaking country. This will help expose your child to French culture.
How to Choose the Right YouTube Channel for Kids
It's important to make sure the channel is appropriate for your child's age group. Some channels are geared towards younger children while others are better suited for older kids.
It's also important to look for channels that offer content that is interesting and engaging for your child. If a channel is boring or difficult to understand, your child is likely to lose interest quickly.
To help you choose the right YouTube channels for your kids, we've compiled the list below!
9 of the Best French YouTube Channels for Kids
#1 The French Minute
The French Minute makes videos about the French language that are concise and educational. The channel is great for kids who are looking to learn more about French grammar, vocabulary, and culture.
#2 Monde des titounis
Monde des titounis is another great channel for little kids learning French. The videos on this channel are educational, entertaining, and cover a wide range of topics to help your child pick up French vocabulary.
#3 BASHO & FRIENDS!
The BASHO & FRIENDS! YouTube channel isn't specifically dedicated to learning French, as they also have videos in English and Spanish. But this channel does have a lot of great content for kids learning French, including songs, stories, and educational videos.
#4 Learn French Through Music
Learn French Through Music is a YouTube channel that, as the name suggests, uses music to teach French. This channel is another great resource for younger children who are just starting to learn French.
#5 French with Mr Innes
French with Mr Innes is a YouTube channel from a French teacher for beginners. He shares a lot of videos in English and French that explain grammar, teach vocabulary, and help children learn about French culture.
#6 French Fairy Tales
French Fairy Tales is a YouTube channel that features classic fairy tales like Cinderella and Sleeping Beauty. The stories are told in French and have English subtitles, which makes them perfect for kids who are just starting to learn the language.
#7 Petit ours bruns
Petit ours bruns is a cute cartoon show that follows the adventures of a little bear and his friends. It's perfect for young kids who are just starting to learn how to speak French.
#8 Peppa Pig Français
Peppa Pig Français is a YouTube channel that shares the French version of the popular British cartoon. The episodes are fun and entertaining, making them perfect for young French learners.
#9 Caillou en Français
Caillou en Français is another YouTube channel that has the French version of a popular English-language cartoon. The show is about a boy who goes on adventures to learn new things and is great for children learning how to speak French.
Final Thoughts
YouTube is one of the best free resources available to help your child learn French! As we've shared in this post, there are YouTube channels to learn and practice French vocabulary, watch French cartoons, learn about French culture, listen to French songs, and more.
We hope you can use this list to help your child have more fun during their language learning journey. And if you want to help your child really improve their French, consider enrolling in one of our online French language classes for kids at LingoCircle. The first lesson is free!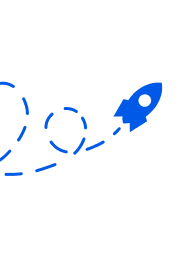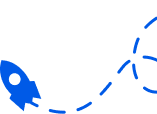 Simple Ways to Learn a Second Language at Home
Get resources and tips to help supplement your bilingual education journey at home.
By providing your email you are signing up to receive emails from Bilingual Bebe. Privacy Policy