5 worksheets for your Child to start learning French at Home [ Intermediate and Beginner Level ]
September 27, 2022
---



Teaching French to your kids at home is an endeavor that requires methodology and research. Whether it is through the one parent one language methodology, French books, games, school or online classes, consistency and regularity will be key.
At Bilingual Bebe, parents will receive printable worksheets in French to complement what children learned in their live weekly classes. Whether it is practicing their conjugation, grammar, cultural knowledge, problem solving, or simple handwriting exercises, our teachers will always offer support and guidance after class. Download these free printable worksheets for kids to learn French and get started!
#1 Choose the sentence in French that corresponds to what you see in the picture
In this activity, children who already know how to read are encouraged to exercise their comprehension. They will learn to understand simple and short sentences and develop their critical thinking around the accuracy of information that is given to them. Even if they get it wrong the first time, they will learn new vocabulary and understand the French language subtleties.
#2 Phonics and the sound "On": Read the French words and write them below the correct picture
When learning to read, one of the key differences between French and English is the different sounds that two letters can make. In this worksheets for kids to learn French at home, we are learning the sound "on".
#3 French Pronoun worksheet: Complete the sentence with the correct pronoun He or She (Il ou Elle)
He or She, Il ou Elle: try this fun worksheet with your child to see if they nail it. When learning a language, practice and repetition make all the difference.
#4 Hidden words – all about Fall
With this activity, visual recognition and vocabulary are key! First, have your child read each words, then have them circle the words in the grid. Your child will exercise their reading skills and acquire new vocabulary around a specific theme.
#5 Language activity for the little ones
Phonics: match the first letter to the correct picture. Another way to teach vocabulary, learn phonics in French with the ultimate goal of learning to read in French,
At LingoCircle, we offer live online classes with native certified teachers paired with as a unique small classroom experience, where children interact, converse, problem solve and communicate. Our format keeps children engaged and enhances soft skills along with language learning. But that's not all, students also receive guidance and support after class. This means: daily printable worksheets related to what they learned during the week. Parents can also connect with their teachers through our messenger for any questions or support needed after class. To get started Apply for a Free trial now!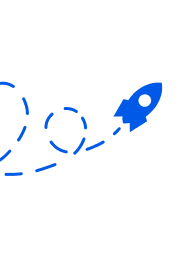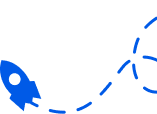 Simple Ways to Learn a Second Language at Home
Get resources and tips to help supplement your bilingual education journey at home.
By providing your email you are signing up to receive emails from Bilingual Bebe. Privacy Policy