7 of the Best Spanish Movies for Kids [+Where to Watch Online]
September 16, 2022
---



Looking for a way to help your kids practice Spanish? Well, why not introduce them to some great Spanish movies? In this blog post, we'll share 7 of the best Spanish movies for kids, perfect for kids ages 3-12 who are learning the language!
From heartwarming tales of friendship to exciting adventure stories, these movies are sure to keep your kids entertained while they learn Spanish vocabulary and discover the cultures of Latin America and Spain.
And the best part is you can find all of these movies streaming online on Netflix, Amazon Prime, Hulu, Disney+, and Tubi!
At the end of the post, we'll also share some more tips on how to help your kids learn Spanish and how you can get a free trial of an online Spanish class for kids. Let's begin!
7 of the Best Spanish Kids Movies
#1 Coco
Coco is a touching story about a young boy named Miguel who dreams of becoming a famous musician like his idol, Ernesto de la Cruz. When Miguel is accidentally transported to the Land of the Dead, he must find a way back to the living before it's too late.
Along the way, he learns about his ancestors and the importance of family. "Coco" is a great movie for kids to watch because it teaches valuable lessons about family, tradition, and following your dreams.
This award-winning movie was popular when it debuted in 2017. So, there's a good chance your child has already seen it in English. But now could be a great time to watch it again, only this time in Spanish!
Where to Watch: Disney+
#2 Pachamama
Pachamama is an animated movie about a young boy who wants to be a shaman. The movie follows the boy as he goes on a mission to retrieve a statue taken from his Andean village.
By watching this film, your kids will have the opportunity to learn about the ancient Inca civilization while also practicing Spanish. In addition to being an educational film, it's also beautiful to watch!
The movie is originally in English, but you can change the language to Spanish on Netflix or add Spanish subtitles.
Where to Watch: Netflix
#3 Ozzy
Ozzy tells the story of a loveable beagle who gets left behind in a pet hotel when his family goes on a trip to Japan. Ozzy quickly realizes that the pet hotel is run more like a pet prison.
Ozzy then finds a way to escape and embarks on a journey to get back home, making new friends along the way. This is a great film for young kids as it's both heartwarming and funny.
Where to Watch: Hulu, Disney+, Amazon Prime Video
#4 Ferdinand
Ferdinand is an animated film about a bull who is mistaken for a dangerous beast and is taken away from his home. Ferdinand then goes on an adventure to find his way back home.
This movie is full of cute characters and plenty of laughs, so your kids will love it. There is an English version, but you can change the language to Spanish and add subtitles for your kids to follow along.
Where to Watch: Disney+
#5 Vivo
Vivo is a funny and touching animated musical about a kinkajou who dreams of becoming a famous singer. When he meets a musician who needs help reconnecting with a long-lost love, he begins a journey to deliver a song.
Along the way, he makes new friends and gains the confidence to follow his dreams. This fun movie will have your kids singing along (in Spanish!) and laughing all the way to the end.
Where to Watch: Netflix
#6 El Camino de Xico
El Camino de Xico is an animated film from Mexico about a young girl, Copi, who goes on a journey with her dog Xico to save a mountain from a greedy corporation.
This heartwarming story is perfect for kids of all ages. And, in addition to being a great opportunity to practice Spanish, this film will teach kids the importance of environmentalism and standing up for what's right.
Where to Watch: Netflix
#7 Anina
Anina is a film about a 10-year-old girl who's teased at school because of her name. In an attempt to get the other kids to stop making fun of her, she starts a fight with another girl during recess. As punishment for her behavior, Anina receives a mysterious envelope that she can't open for one week. Her fear of punishment eventually leads to her getting mixed up in a much bigger adventure that helps her learn about herself.
Kids will love following along with Anina's journey, and they'll also appreciate the film's message about being true to yourself. The Spanish in this film may be a bit advanced if your child is just starting to learn Spanish. So make good use of the subtitles and treat it as opportunity to practice listening skills!
Where to Watch: Tubi
Other Ways to Help Your Child Learn Spanish
Watching movies in Spanish is a great way for kids to practice Spanish, but it's not the best way for them to actually learn how to speak Spanish.
So, you'll need to try a combination of language learning methods if you want to raise a bilingual child.
Here are a few examples of other ways to help your child learn Spanish:
Listen to music in Spanish
Play Spanish language learning games together
Find native Spanish speakers who can help your child practice talking in Spanish
Take a vacation to a Spanish-speaking country
Enroll your child in Spanish language classes that give children opportunities to speak and learn from a native Spanish-speaking teacher
For more ideas, check out our blog post on how to learn Spanish as a family!
Final Thoughts
Movies are a great way to spark a child's interest in learning about a new language and culture. We hope you and your child enjoy one or more of the Spanish movies for kids that we've shared in this blog post!
We also hope we've given you some ideas on additional ways to help your child become bilingual in Spanish! The best way to achieve that goal will be by enrolling your child in classes where they get to interact with other kids, practice speaking Spanish, and have fun while learning from a certified teacher.
At Bilingual Bebe, we have online classes, for children ages 3-12, that make learning Spanish fun and engaging. Visit the rest of our website to learn more, and sign up for a free trial class today!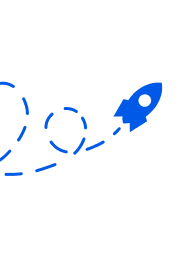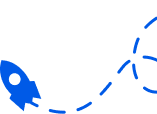 Simple Ways to Learn a Second Language at Home
Get resources and tips to help supplement your bilingual education journey at home.
By providing your email you are signing up to receive emails from Bilingual Bebe. Privacy Policy