How Your Child Can Learn English with TV Series
October 2, 2023
---



It's true! Watching English language TV series is a fantastic way to help your child boost their listening skills.
Will it make them a fluent speaker? Of course not. But if you pair this language learning method with English classes for kids, we're sure your child will gradually learn to speak English!
In this blog post, we'll share practical tips on how to help children learn English with TV series, discuss why TV shows are excellent language learning resources, and give you a list of awesome TV shows for kids that can make learning English a blast.
Let's get started!
8 tips to help children learn English with TV series
The following eight tips will help you ensure that watching TV in English becomes a fun and educational activity for your child.
Pick shows that match their age and level
Start by picking TV series that match your child's age and language skills. This way, they'll stay engaged and be more likely to understand what's happening.
Generally, cartoons are a great place to start! For example, if your child is just starting to learn English, shows like Blue's Clues or Sesame Street can be great choices.
Turn on English subtitles
If your child already knows how to read, turn on English subtitles. Then, you can use English TV series to boost your child's listening skills, build vocabulary, and enhance reading comprehension.
So, if you're watching Peppa Pig in English, turn on the English subtitles. This way, your child can practice listening and follow along with the words as they hear them.
Make TV time interactive
Instead of just hitting play and walking away, watch English TV shows together and chat about what's happening. This method will keep your child's brain active and encourage listening comprehension.
For example, when you watch English TV shows, you can pause the show every so often to ask questions about what your child thinks will happen next.
Repeat, repeat, repeat
Don't be shy about repeating words and phrases from the show later on. Repetition is one of the best ways to help children remember new vocabulary words and phrases, especially if you use those words in context.
For example, if your child hears a new English greeting like "hey there" while watching a TV series, greet your child with "hey there" every afternoon for the next week. This repetition will help the word or phrase stick.
Explore a variety of TV genres
Don't limit your child to one type of show. Encourage them to explore different genres like cartoons, educational programs, and even age-appropriate dramas. This broadens their exposure to various aspects of the English language.
For example, after enjoying Peppa Pig, you can introduce them to an educational program like The Magic School Bus to explore English in a scientific context.
Use TV series as conversation starters
After watching an episode, ask your child to tell you what they thought about the TV show in English. Discuss the plot, characters, and any lessons conveyed in the show. This helps reinforce their English comprehension and communication skills.
For example, you can ask questions like, "What did you think about the main character's decision? How would you have handled that situation?"
Expand learning vocabulary through context
When your child encounters a new word in a TV show, encourage them to guess its meaning based on the context.
For instance, if they're watching a show like Scooby Doo and hear the word "mysterious," ask, "What do you think 'mysterious' means?"
Create a TV series journal
Have your child keep a journal where they jot down new words or phrases they come across in TV series. In the journal, they can note the word, its meaning, and how to use it in a sentence.
For example, if they learn the word "adventure" while watching Dora the Explorer, they can write something like, "Adventure means an exciting experience. I had an adventure at the park today."
Why your child may enjoy and benefit from watching TV series to learn English
Here's why you and your child may find this approach engaging and effective for improving English skills.
Engaging and enjoyable learning activity
No matter the language, kids tend to love watching cartoons and fun TV series. Children who hear English during their favorite shows may be more motivated to engage and comprehend spoken English than during a traditional language class.
Authentic conversational English
TV shows frequently have regular dialogues and interactions between characters. This exposes children to real-life language usage, including slang, idioms, and colloquial expressions, all essential for acquiring fluency in English.
Exposure to different accents and pronunciations
Watching TV series from various English-speaking countries introduces kids to a wide range of accents and pronunciations. This exposure can enhance their ability to comprehend different English accents and adapt their pronunciation accordingly.
Cultural awareness
TV series offer glimpses into the culture and lifestyle of English-speaking cultures. This cultural context can deepen a child's connection to the language, making it more interesting and engaging.
Independent and flexible learning schedules
While you should guide them in choosing suitable shows, kids can explore and learn at their own pace when watching English-language TV shows. With many TV series available on-demand thanks to online streaming platforms, you can also seamlessly integrate English learning into your child's daily routine at convenient times.
9 cartoons to help your child learn English with TV
Are you ready to introduce your child to some age-appropriate, entertaining TV shows that will make them excited to learn English? We recommend starting with these nine recommendations from our other blog post on the best cartoons to learn English!
Peppa Pig
This British cartoon features Peppa, a young pig, and her family's fun adventures. It offers simple language, vibrant visuals, and catchy songs that make learning English a lot of fun.
Watch Online: Peppa Pig on YouTube
The Magic School Bus
In The Magic School Bus, Mrs. Frizzle and her students go on mind-boggling field trips inside the human body, to outer space, and beyond. Each episode offers science lessons with lovable characters and memorable tunes.
Watch Online: The Magic School Bus on Netflix
Thomas & Friends
Thomas & Friends, based on the book series by Reverend Wilbert Vere Awdry, features characters that speak in clear and simple English sentences. The show makes it easy for young learners to grasp essential English vocabulary while enjoying the adventures of Thomas the Tank Engine and his friends.
Watch Online: Thomas & Friends on YouTube
Bob the Builder
Bob the Builder is a fun show about Bob and his construction crew. They speak in short, simple sentences on their adventures, making it perfect for building a child's English vocabulary.
Watch Online: Bob the Builder on YouTube
Dora the Explorer
Dora the Explorer isn't just an excellent show for introducing kids to Spanish. It's also a great show for young English learners as Dora and her friends use tons of repetition and speak directly to the audience in fun and interactive ways.
Watch Online: Dora the Explorer on Apple TV
Paw Patrol
Paw Patrol is another great show to learn English because it introduces a lot of vocabulary, rhyming, and repetition—all vital for beginners learning English. The engaging visuals, sound effects, and music also help to hold kids' attention.
Watch Online: Paw Patrol on Paramount+
Blue's Clues
Blue's Clues is a fantastic TV show for younger children. Blue, the friendly dog, helps solve daily mysteries, encouraging kids to think critically and learn new words along the way.
Watch Online: Blue's Clues on Paramount+
Scooby-Doo
Scooby-Doo is a classic mystery show for kids that will absorb your child in thrilling adventures filled with suspense and laughter while expanding their English vocabulary and problem-solving skills.
Watch Online: Scooby-Doo on Tubi
Sesame Street
Sesame Street is a beloved classic that seamlessly integrates English language lessons into its sketches. The colorful characters, catchy music, and relatable stories will entertain your kids as they pick up useful English vocabulary.
Watch Online: Sesame Street on HBO Max
Final thoughts on learning English with TV
TV shows provide a fantastic starting point for kids to improve their English skills. However, to truly ensure they become confident English speakers, there's no substitute for active practice and real conversations. That's where LingoCircle comes in.
Our online English classes for kids focus on helping children develop speaking, reading, writing, and listening skills. With certified native-speaking teachers and classmates from around the world, your child will engage in fun and interactive sessions that make learning English a lot of fun!
So, why wait? Take the next step in helping your child learn English by signing up for LingoCircle's online English classes for kids. You can even get your first lesson for free!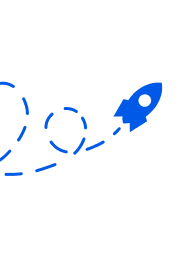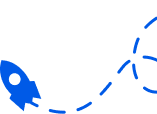 Simple Ways to Learn a Second Language at Home
Get resources and tips to help supplement your bilingual education journey at home.
By providing your email you are signing up to receive emails from Bilingual Bebe. Privacy Policy