12 French Activities for Kids
May 6, 2022
---



When it comes to raising bilingual children, you may be wondering where to start. How can you help your kids learn a new language? The best way to do it is by exposing them to the language as often as possible in fun and engaging ways! 
That's why, in this blog post, we'll share 12 French activities for kids that will help them learn and practice the language. These activities include music, cartoons, games, books, and more!
Fun French Activities for Kids
#1 Listen to French Music
One great way to expose kids to a new language is through music. There are many French songs for kids that are both educational and fun, making them great for younger children. There are also a lot of great French nursery rhymes for preschoolers. Check out some of our favorite songs that you can find on YouTube!
J'ai un gros nez rouge
1,2,3 nous irons au bois
Petit escargot
You can find the YouTube videos of those songs and even more French music by checking out our blog post on French songs for kids!
#2 Play French Learning Games
French learning games are another great way to make learning fun and engaging. Here are a few of our favorites:
Jacques a dit – the French version of the popular game Simon Says
Le pendu – the French version of the spelling game Hangman
Mistigri – a French card game that helps children practice French vocabulary for numbers, colors, and animals
For more games to play with children learning French, check out our blog post on 12 French learning games for kids!
#3 Read French Books
There are many great books available that can help teach kids about France and the French language. Reading is also one of the best ways to learn a new language.
There are also plenty of great French books for kids! You can check out which ones our French teachers love the most by reading our blog post on the best French children's books.
Here are a few of the books on the list:
Le géant de Zéralda by Tomi Ungerer
Prout de mammouth by Noé Carlain and Anne Laura Cantone
C'est mon arbre by Olivier Tallec
#4 Watch French Cartoons and Movies
Watching cartoons, TV shows, and movies is another great way for young children to learn French as these media expose children to correct pronunciation, new vocabulary words, French culture, and more. Here are a few of our favorite French cartoons and movies:
Petit Ours Brun (animated French cartoon)
Astérix (classic French cartoon)
Kirikou (animated feature film)
La grande migration (animated short film)
You can find links to watch some of these shows and learn more about them by checking out our blog on 24 French cartoons for kids!
#5 Make French Arts and Crafts
Arts and crafts are a creative way for kids to express themselves, discover French culture, and learn how to follow instructions in French. Here are some French crafts ideas:
Make a "papillon" (butterfly) out of construction paper and pipe cleaners
Color or paint a picture of famous French landmarks (e.g. the Eiffel Tower), the French flag, French foods, or famous French paintings
Draw a comic strip featuring your favorite French cartoon characters
Make a collage of pictures from French magazines or newspapers
Decorate a part of your house to celebrate a French holiday
#6 Watch French YouTube Channels
YouTube is an excellent, free resource to help young children learn French grammar and vocabulary, improve listening comprehension, and discover French culture! Here are some of our favorite French YouTube channels for kids:
The French Minute
French Fairy Tales
Learn French Through Music
You can find the links to those YouTube channels and more by reading 9 French YouTube channels for kids!
#7 Cook French Food
You can also help your child learn about French food by cooking together. Try making some simple French food recipes like crepes, quiche, or ratatouille. You can also have your child help you make dinner one night and focus on French ingredients and cooking methods.
If you need some ideas, check out this list of French recipes from BBC Good Food!
#8 Explore French Fashion
Paris is one of the fashion capitals of the world, making fashion an important and fun part of French culture. So, one fun idea is to put on a French-inspired fashion show. Kids can practice describing the clothes of their peers in French.
Another way to immerse your child in French culture is to have them dress up in traditional clothing. For girls, this might be a pretty dress and for boys, maybe a button-down shirt. You can explore ultimate french fashion for kids with brands like Petit bateau or Jacadi.
#9 Visit French Museums or Exhibits
If you live in a city with a French museum or a museum that occasionally hosts exhibits related to French culture, plan a day trip to visit it! Most museums have interactive exhibits and activities for kids that will help them learn about the country's history and art. This is a great way to spend an afternoon together while learning about another culture!
#10 Celebrate French Holidays
Holidays are a great way to get your kids excited to learn about another culture and maybe even start some new traditions of your own. So, try celebrating one or more of the major French holidays with your kids! Start by decorating your house with traditional holiday decorations. You can also make a special dinner or treats that are traditionally eaten on that holiday.
#11 Travel to a French-speaking country
Traveling to a country where people speak French is a great way for your child to get immersed in the language. Of course, we know it isn't exactly cheap to take the whole family on vacation just so your child can practice speaking French! You can also learn a lot about France's major attractions online and get your child excited about making a trip there sometime in the future.
If you can't manage a trip to France because it's too far, consider visiting Quebec, the French-speaking region of Canada. There are also many other French-speaking countries besides France! For example, you can also consider traveling to countries like Belgium and Switzerland.
#12 Use language learning apps
Language learning apps are another way to make learning French fun and interactive for kids. These apps often make use of gamification techniques to keep kids engaged and motivated. Here are a few popular apps that you can download to help your kids learn French:
Duolingo
Memrise
Gus on the Go
You can also find more apps by checking out 8 of the best language learning apps for kids!
Final Thoughts
Learning a new language doesn't have to be boring. You can keep your child excited about learning French by trying one or more of the activities we've shared in this blog post!
Want to go a step further to really help your child improve their French skills? Take a look at our online French classes for kids at LingoCircle! We offer fun and engaging bilingual education programs for children ages 3-15. Sign up now and get the first lesson for free!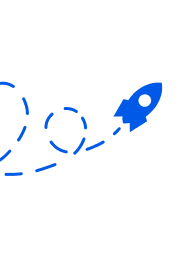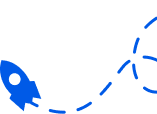 Simple Ways to Learn a Second Language at Home
Get resources and tips to help supplement your bilingual education journey at home.
By providing your email you are signing up to receive emails from Bilingual Bebe. Privacy Policy