7 of the Best Spanish YouTube Channels for Kids
August 1, 2023
---



Are you looking for entertaining, educational, and FREE ways to help your child learn Spanish? Well, YouTube is a good place to start!
YouTube is an excellent platform where you can find a wide range of free content, including music, cartoons, grammar explanations, and more, all in Spanish.
In this blog post, we'll share some of the best Spanish YouTube channels for kids. Our goal is to ensure your child has access to age-appropriate and engaging content that supports their language learning journey. We'll also share tips on:
How to maximize language learning with Spanish YouTube videos
Other effective methods to help your child learn Spanish
How to accelerate your child's language skills with online Spanish classes for kids
Let's get started by first discussing what makes YouTube such an excellent resource for learning Spanish!
Why YouTube is an Ideal Resource for Language Learning
YouTube offers several advantages when it comes to language learning, especially for children. Here are some key benefits:
Free and accessible
YouTube provides free access to a vast array of content, making it an accessible language learning resource for anyone with an internet connection. You can easily find Spanish videos that suit your child's learning needs and interests.
Fun and visual language learning
Watching videos on YouTube allows children to learn Spanish vocabulary and grammar concepts in an enjoyable and visual manner. This is particularly beneficial for younger children with shorter attention spans, as the interactive nature of videos can keep them engaged for longer periods.
Exposure to authentic culture
YouTube offers a window into all of the different Spanish-speaking countries and cultures. By watching YouTube videos created by native speakers of Spanish, children can gain insights into daily life, traditions, and customs in Spanish-speaking countries. This exposure to authentic culture broadens their understanding of the language beyond vocabulary and grammar.
Exposure to native speakers
Exposing children to native speakers is crucial for developing authentic pronunciation and language skills. YouTube allows your child to listen to native Spanish speakers without the need to travel or be physically present in a Spanish-speaking country.
How to Choose the Best Spanish YouTube Channel for Your Kids
When selecting YouTube channels for your children, keep the following factors in mind:
Age appropriateness: Ensure that the channel's content is suitable for your child's age group. Some channels cater specifically to younger children, while others may be better suited for older kids or teenagers.
Engagement and interest: Look for channels that offer engaging and interesting content for your child. Your child may quickly lose interest if the videos are dull or too challenging. Finding channels that align with your child's interests will keep them motivated and enthusiastic about learning Spanish.
Positive reviews and recommendations: Check for positive reviews and recommendations from other parents or language learning communities. Their insights can give you an idea of the quality, reliability, and appropriateness of the channel for your child.
To help you get started, we've compiled a list of top Spanish YouTube channels for kids that meet these criteria.
7 of the Best Spanish Youtube Channels for Kids
#1 Language Learners Español
Language Learners Spanish is a YouTube channel that believes in starting language learning at an early age through fun and dynamic methods. They use songs, phrases, and repetition to capture kids' attention and create a playful learning environment.
With a focus on consistency and natural understanding, this channel aims to make language learning feel like playtime while helping kids explore and reinforce their second language skills in an enjoyable way.
#2 Peppa Pig Español Latino
Peppa Pig Español Latino is a YouTube channel with full episodes of Peppa Pig, an adorable animated series that follows the adventures of a lovable little pig and her family.
The familiarity of the characters and storyline can help ease children into listening and understanding Spanish, while the repetitive nature of the episodes allows for reinforcement of vocabulary and phrases.
#3 Calico Spanish for Kids
Calico Spanish for Kids aims to teach kids to speak real Spanish to real people, providing them with practical language skills.
Developed by educators and parents, this YouTube channel helps children develop fluency, vocabulary, and cultural understanding. It's an excellent resource for parents seeking to foster their child's Spanish language proficiency.
#4 Spanish for Minis
Created by a parent seeking to provide a focused Spanish learning experience, Spanish for Minis covers a variety of topics in Spanish, including basic language skills and songs.
Unlike other bilingual channels, this YouTube channel focuses exclusively on Spanish language acquisition, allowing children to immerse themselves in the language while complementing their English learning at home.
#5 Canticos
Canticos is a delightful channel offering nursery rhymes and kids' songs in English and Spanish. Their videos make learning Spanish engaging and enjoyable for preschoolers.
Little ones develop essential skills, values, and language proficiency in both English and Spanish through songs and nursery rhymes from the Latin world.
#6 Bilingual Little Stars
Led by a qualified educator with a background in Early Childhood Education, Bilingual Little Stars emphasizes the belief that all children possess remarkable capabilities to learn languages.
With a focus on teaching English, Spanish, and sign language, this Youtube channel aims to harness children's innate ability to absorb languages.
#7 Spanish Fairy Tales
Spanish Fairy Tales is a YouTube channel that creates short videos about timeless stories that entertain and foster language development.
Kids will be captivated by the beautiful narration and vivid illustrations, immersing themselves in the rich world of Spanish language and culture.
Additional Resources to Help Your Child Learn to Speak Spanish
Spanish Youtube channels are great resources for supplementing your child's language education. But will watching Spanish videos be enough for your child to reach proficiency or fluency? Probably not.
That's why we'd recommend also incorporating the following resources into your child's language learning routine.
Weekly Spanish language classes for kids
Enroll your child in weekly Spanish language classes for kids, either in-person or online. These classes provide structured learning opportunities with qualified instructors who can guide your child's language development.
Regular interaction with native speakers and other language learners
Encourage your child to converse with native Spanish speakers, such as family friends, language exchange partners, or through language learning communities. Regular interaction helps improve fluency, pronunciation, and cultural understanding.
Consistent exposure to Spanish language media
Create an environment where your child gets regular exposure to Spanish language media, such as Spanish movies for kids, music, and TV shows. This exposure helps develop listening skills and reinforces vocabulary and grammar concepts learned through YouTube channels and other resources.
Deliberate Spanish immersion at home
Foster an immersive Spanish-speaking environment at home by incorporating Spanish into daily activities, such as mealtime conversations, reading Spanish children's books before bed, or labeling household objects in Spanish. Immersion accelerates language acquisition and creates more opportunities for practice.
Intentional use of language learning apps
Use language learning apps designed specifically for children, such as Duolingo Kids or Babbel Kids. These apps provide interactive exercises, games, and quizzes to reinforce vocabulary, grammar, and language comprehension skills.
Final Thoughts
YouTube is one of the best free resources to help your child learn Spanish! We hope you can use this list of Spanish YouTube channels to make learning Spanish more fun for your child. And if you want to help your child really improve their Spanish, consider enrolling in one of our online Spanish language classes for kids at Bilingual Bebe. The first lesson is free!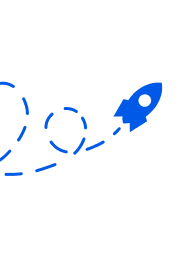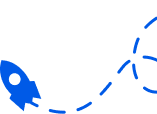 Simple Ways to Learn a Second Language at Home
Get resources and tips to help supplement your bilingual education journey at home.
By providing your email you are signing up to receive emails from Bilingual Bebe. Privacy Policy