Spanish Immersion: Is It Possible at Home?
November 27, 2022
---



Are you dreaming of your family speaking Spanish fluently? You can make this dream become a reality with Spanish immersion!
Although, you may be wondering: how can you immerse yourself in Spanish, especially if you don't live in a Spanish-speaking country? The answer here is not to move across the world! Just by making a few small changes, you can create an immersive environment from the comfort of your own home.
Spanish immersion doesn't have to be expensive either. While Spanish immersion schools may be the best option out there to encourage language fluency, it's completely possible to do this from your home and for little to no cost.
Here are some small changes that you can make in your daily lives to start learning Spanish as a family today!
Change 1: Change the settings in your electronic devices
With technology at our fingertips, you have an easy opportunity to pick up some native phrases and immerse yourself and your family in Spanish by switching all of your device's language to Spanish.
Since we commonly use phones, tablets, the TV, and computer, you will be surprised as to how much vocabulary you will learn from making this switch. As you download new apps, do some research, and communicate with friends and family, you'll be learning as you're doing habitual tasks. Changing your electronic devices to Spanish easily boost your skills.
Change 2: Mix up your daily vocabulary
Do you know the Spanish word for every object in your house? Start enhancing your vocabulary with things you talk about every day right under your nose.
You don't need to put sticky notes on every single object in your own home to learn vocabulary (unless you really want to). However, if you don't know the word for some objects, it's a great idea to look it up and write it down. Writing down new words is a memory technique that will help you and your children remember and be able to recall the word later on.
Although big goals are great, it's best to start small. If you write down the name of every object in your home, you can easily be overwhelmed with new information. It's best to start with just a few objects (or the objects in one room) at a time to build your vocabulary comfortably, get used to using them in a sentence, and then move on to the next set.
Check out this list of easy Spanish words for kids to get started!
Change 3: Start surfing in Spanish
Where do we search for the majority of information? The internet.
The next time that you are searching for information, tracking down a recipe, shopping for gifts, getting on social media, or even checking world news – try searching in Spanish. By typing keywords into the search bar, you'll see a variety of search results completely in Spanish. This is a great way to immerse yourself in Spanish as a native speaker would.
Reading recipes or following food guides, you will have a great way for you and your family to get familiar with Spanish in the kitchen. As far as social media goes, start following some Latin celebrities to see how they communicate, give compliments, use slang, and choose hashtags on different topics.
Caution: when following celebrities, pay attention to where they are from. Each Spanish-speaking country has its own dialect. What does this mean? It means that their vocabulary may differ from the vocabulary that you are already learning.
Although different dialects can be great for you to expand your vocabulary, it's better to focus on one dialect at the beginning of your Spanish immersion. For example, Spanish from Spain is quite different from Spanish spoken in Latin America. In this dialect, you will not only find different vocabulary words, but also a different verb conjugation that is only used in Spain.
If you are not planning to travel to Spain, it may be better to focus on a different dialect for your first one. Staying in one dialect will help you build consistency within your fluency, but in the future, diving into different dialects can really help your Spanish take off to the next level.
Change 4: Create stories and journal
Depending on the age of your children, journaling every day in Spanish can be a great way to enhance their language skills (and your own!). Journaling is a way to express creativity and emotions. It's also a great way to calm down, relax, and think about your day.
Doing this in Spanish will be a great way to practice reflection, build a train of thought, and practice different sentence constructions. Even if you only start with a few sentences, bullet points, or just a few words, this will encourage more brain function in Spanish.
If your child isn't old enough to journal, encourage them to draw and create a story about their picture in Spanish to practice their thinking, description skills, and language development.
Change 5: Read in Spanish
Reading stories encourages imagination and builds vocabulary quickly. Books have endless topics, themes, lessons to learn, and teachable moments. From learning about dragons, to cooking your favorite meal, to following sports, the vocabulary possibilities are endless.
Luckily, many popular children's books and novels are available in Spanish already. You also have the option to find your favorite book properly translated.
You can read your favorite books to your children in Spanish and have them follow along. If you are already familiar with stories, it makes it very easy to understand the vocabulary without having to pause to grab a dictionary.
If you're interested in reading some of the best children's books in Spanish, check out this article of the 10 best Spanish books for kids or 15 top-rated bilingual books for kids (in English and Spanish). 
Change 6: Write to-do lists in Spanish
This may be challenging at first, especially because thinking of your to-do list might be a stressful task. But practicing your writing skills and your everyday vocabulary will really help you improve your fluency level and create an immersive experience.
By writing a to-do list and talking about what your daily plans are with your family, you realize how many everyday words you may not be familiar with already.
Once you write down a new word, be sure to put it on a flashcard to keep practicing afterward.
Change 7: Learn while you relax with a movie
Want to catch up on the latest TV series, watch a movie with the family, or give your child some screen time?
With the globalization of our world today, you're likely to find your favorite TV series or movie available in Spanish. However, it's even better to find a Spanish or Latin program and get exposed to their movie culture while learning the language. On many streaming services, you'll have the option to search for programs in different languages, but if you can't find anything you're interested in – take a look at YouTube!
If you need to find a place to get started, we've done some research and have found 7 great movies in Spanish for your whole family and 12 TV shows in Spanish for kids! 
Change 8: Use your commute to your advantage
We spend a lot of time each day commuting. Whether it's driving the kids to school, going to work, driving to the store, taking your child to soccer practice, play dates, a long road trip – we commute for hours and hours every week.
Commuting is the perfect opportunity to immerse yourself in Spanish while driving, taking the bus, or walking to your destination. There are many Spanish audiobooks, podcasts, and radio stations that you can put on to pass the time and learn!
You can listen to a kid-friendly novel, an intriguing podcast, or jam out to some Latin music. This is a great way to pick up vocabulary on the go while accomplishing your daily tasks.
Spotify, Amazon, FM radio, and Apple Music have tons of options for Spanish playlists just waiting for you to listen. Some of these music apps provide you with lyrics while you're listening. Although you may not be able to enjoy this feature if you're driving, it's great for others in the car to use to follow along with the lyrics.
After a while, you'll be able to sing along to your favorite new songs. If you don't have the lyrics in front of you, it's important to listen actively and not passively, so you can pick out keywords and phrases to benefit from the music.
Change 9: Take Spanish language classes online
Constant practice can make all the difference. Reading and listening are great ways to immerse yourself in Spanish, but if you aren't speaking on a regular basis, you are missing out on a very important skill.
One great way to have active conversations is by taking classes online. There are many different types of classes out there, so it can be a bit hard to make a choice. Especially for children, having outside resources and reinforcement for Spanish immersion can be quite helpful for their bilingual development.
When choosing a class, it's important to find a native, certified teacher that is well-experienced and can really help your child. With LingoCircle, you can have access to an online bilingual education programs with a curriculum designed to help children reach a higher level of fluency. Our online Spanish classes for kids and tweens (ages 3-15) can help enrich your child's Spanish proficiency fast!
Most importantly, this program creates a unique classroom experience, connecting bilingual children from around the world. Your child will converse and collaborate with classmates in Spanish all while learning to write and read. You can even try out this unique classroom experience to help immerse your child with a free trial lesson!
Change 10: Check out local events and activities
In many cities, there are groups of Spanish-speaking people who come together for activities, services, and socialization.
To really immerse yourself and your family in Spanish, search in your area for any groups, outdoor activities, book clubs, church services, outdoor groups, tea time, or any classes that are offered in Spanish. A quick Google search will help you find a new world of activities happening in your community or the surrounding area.
If you can't find any information online, go to your local YMCA or community center and ask if there are any programs that they're aware of. Chances are, you'll have luck with finding some local events!
Change 11: Travel abroad
If this is something that works for your family, what's a better to immerse yourself in Spanish than visiting a Spanish-speaking country?
By visiting a Spanish-speaking country, you'll be using Spanish in real-time and with native speakers. Not only will you get the opportunity to speak more, but you will also be immersed in the culture at the same time. Consider searching for a type of language exchange program or a Spanish immersion program for the whole family.
But before traveling, making these changes to help you start being more accustomed to Spanish in your own home is a great way to learn at your own pace without any pressure.
Is Spanish immersion possible at home?
As you can see, Spanish immersion is 100% possible from inside the comfort of your own home!
Exposure is the most important element in learning a language and achieving fluency. Even without living in a Spanish-speaking country, making small changes in your daily life can really help you immerse yourself further and reach the next level. Good luck!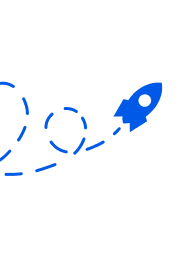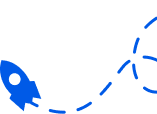 Simple Ways to Learn a Second Language at Home
Get resources and tips to help supplement your bilingual education journey at home.
By providing your email you are signing up to receive emails from Bilingual Bebe. Privacy Policy